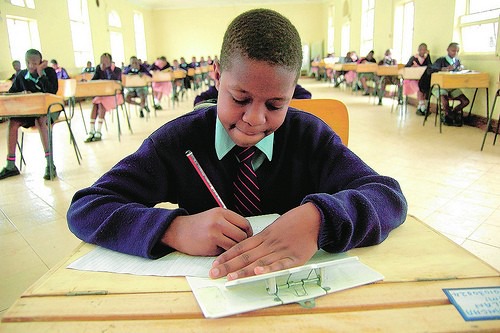 The education sector in kenya has seen many changes in the areas of systems of education,management of learners and teachers and administrations of examinations. The government has been keen on replacing the 8-4-4 system of education with a competence based curriculum which has already been rolled out in lower primary levels of schooling. A critical analysis of the current system reveals the education sector has churned out graduates who have a bias for white collar jobs. Most graduates lack practical and enterprenual skillss for self reliance in the job market. Many are job seekers rather than creators and that is why the economy doesn't grow fast enough to meet the demands of the population .The country has witnessed a sharp increase in population growth proportionately to economic growth.
The new system of education 2-6-3-3-3 which will replace the current 8-4-4 sytem brings radical changes in line with the competence based curriculum. The teachers charged with the implementation of this new curriculum have been to refresher courses. More workshops are a needed to equip them with the right pedagogy for effective implementation.In contrast to the current one,the new system is not exam oriented .The learners will only sit internal assessments tests with national exams coming at the end of junior secondary and senior secondary for placement purposes.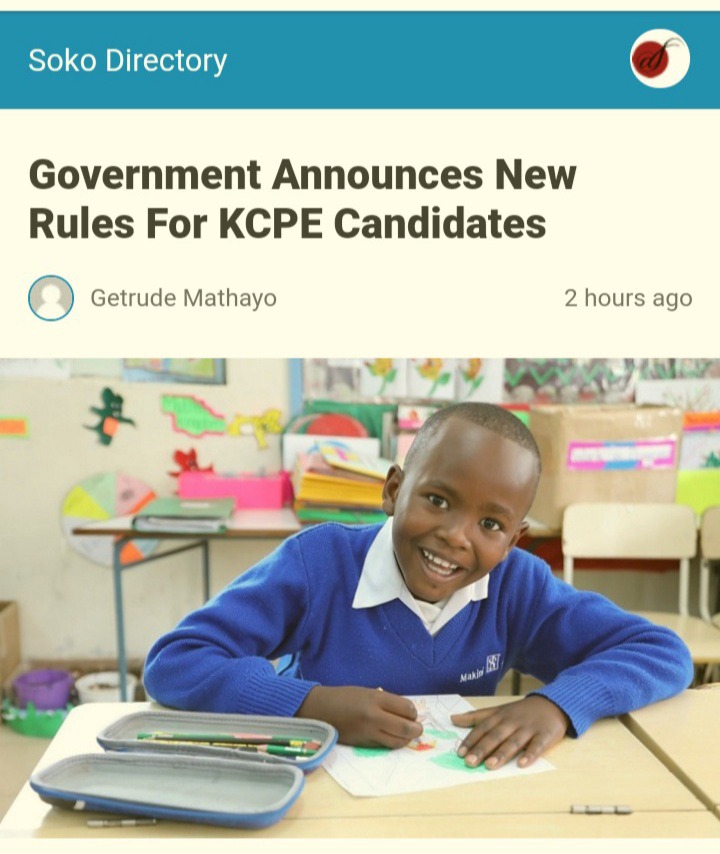 The permanent secretary for education Dr Belio Kipsang has indicated government has embarked on new rules for the Kenya Certificate Of Primary Education (KCPE).In line with the recommendations by the task force on education to phase out boarding schools, this change will see day schools as the pillar of ambitious reforms in the basic education sector. Its expected than children from primary schools will be admitted to secondary schools within a five kilometre radius from their residence.The PS has directed all primary school headteachers to ensure that the pupils who will sit for KCPE in March 2021 only chose secondary day institutions near their homes.This exercise is expected to begin on February 15 and be completed by the 26th of the same month.
Content created and supplied by: Lumedia (via Opera News )