Twitter Erupts after Photo of Prof Magoha Smiling Emerge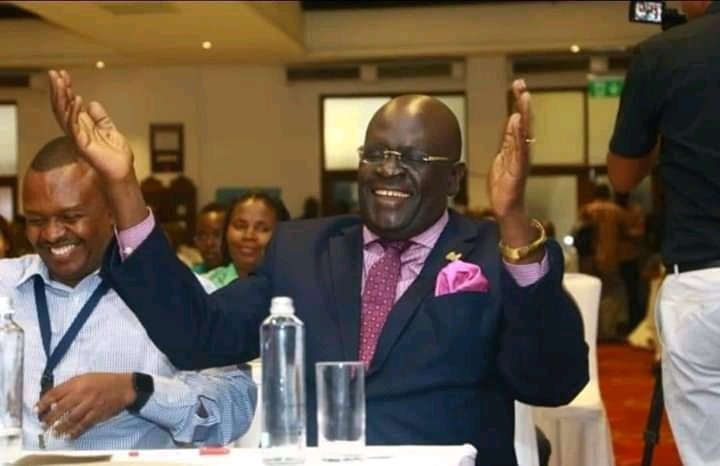 The cabinet minister of education is a man who rarely smiles, he is a stone faced man and no one knows when he last smiled. He talks toughly and has no middle ground in his facial expressions always serious when tackling issues.
Professor Magoha has had it rough in the ministry of education since the onset of the Corona pandemic. Many have slammed him as the face of confusion in the ministry since he has been seen giving contradictory statements to the media concerning the reopening of schools and the preparedness of the ministry in ensuring Learner's are not left behind.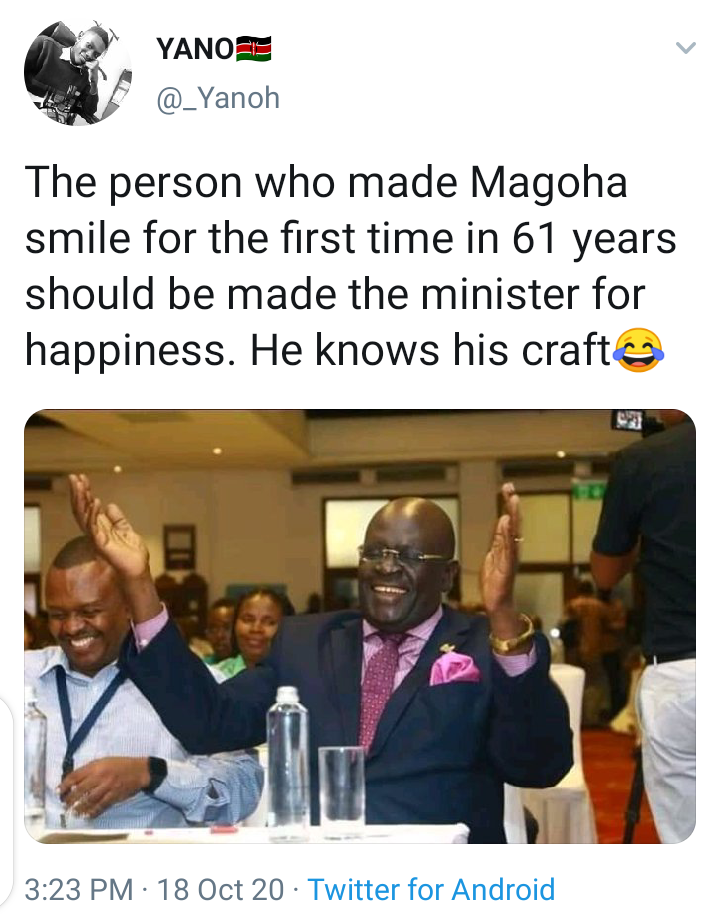 A photo has emerged where the CS is seen to be smiling, it is not known what made him smile but it turned to be "breaking news" on Tweeter, here is what netizens had to say concerning the same; Yano, "The person who made Magoha smile for the first time in 61 years should be made the minister for happiness. He knows his craft😂"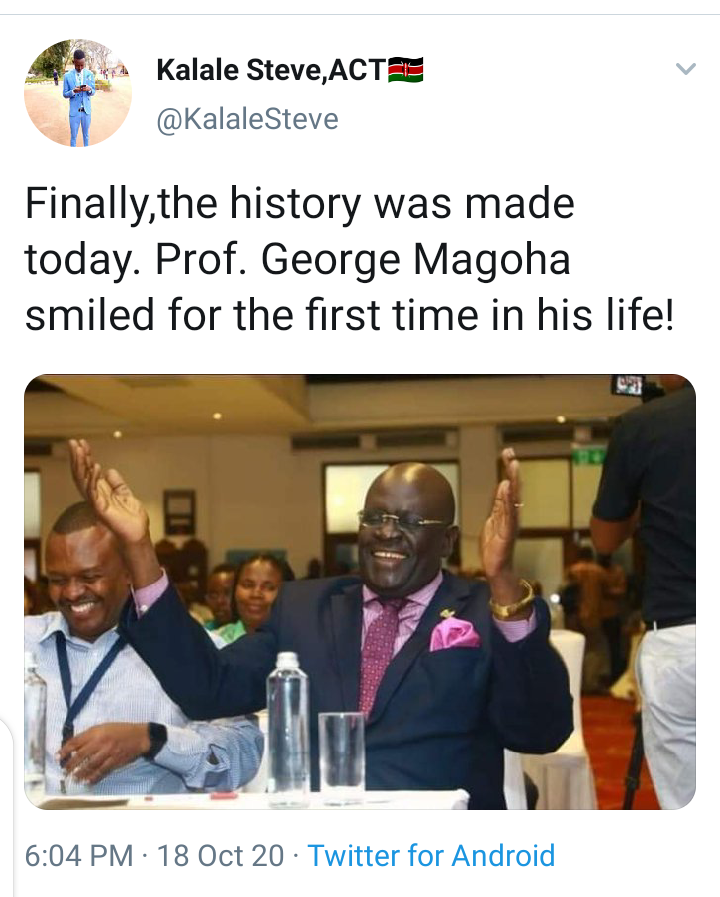 Kalale steeve, "Finally,the history was made today. Prof. George Magoha smiled for the first time in his life!"
Kevin, "This should be in the Guinness book of record"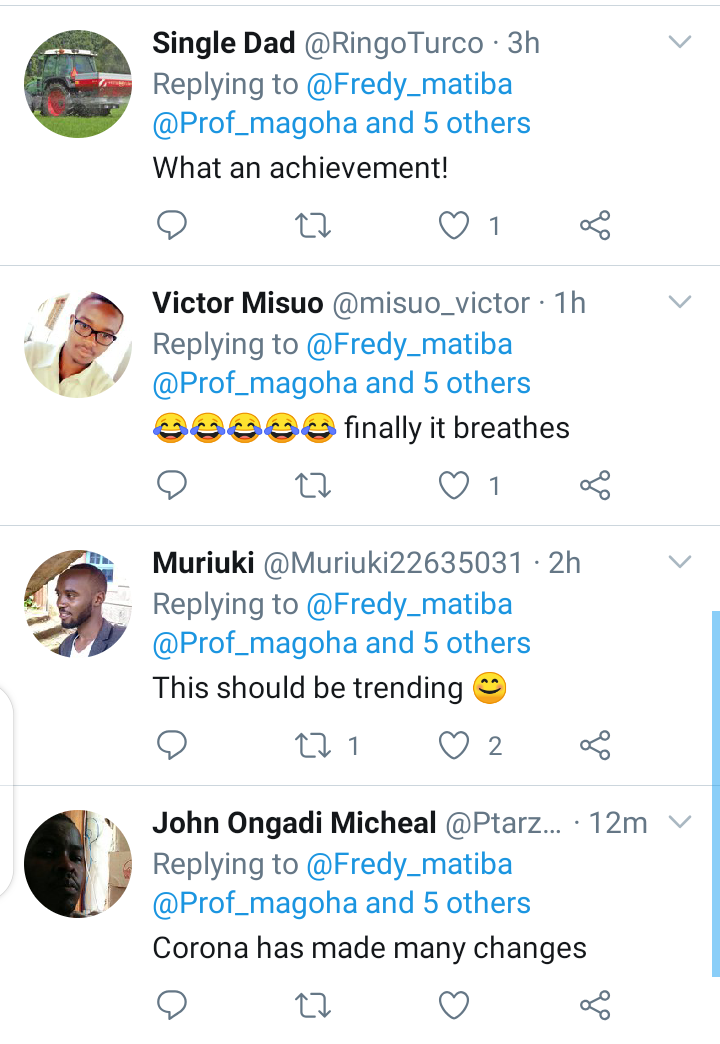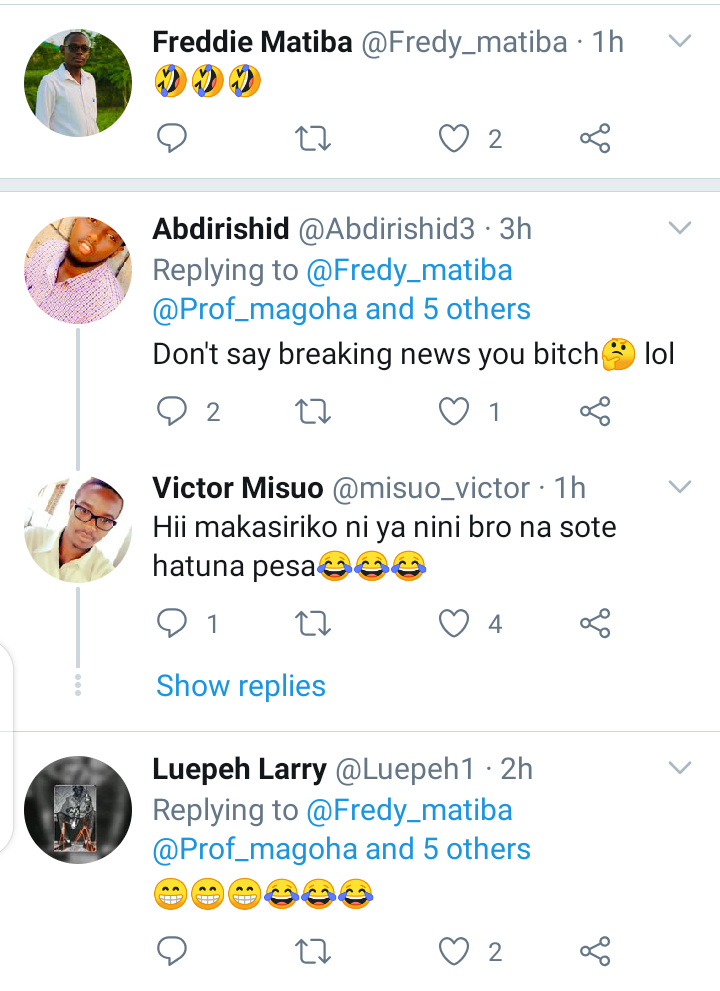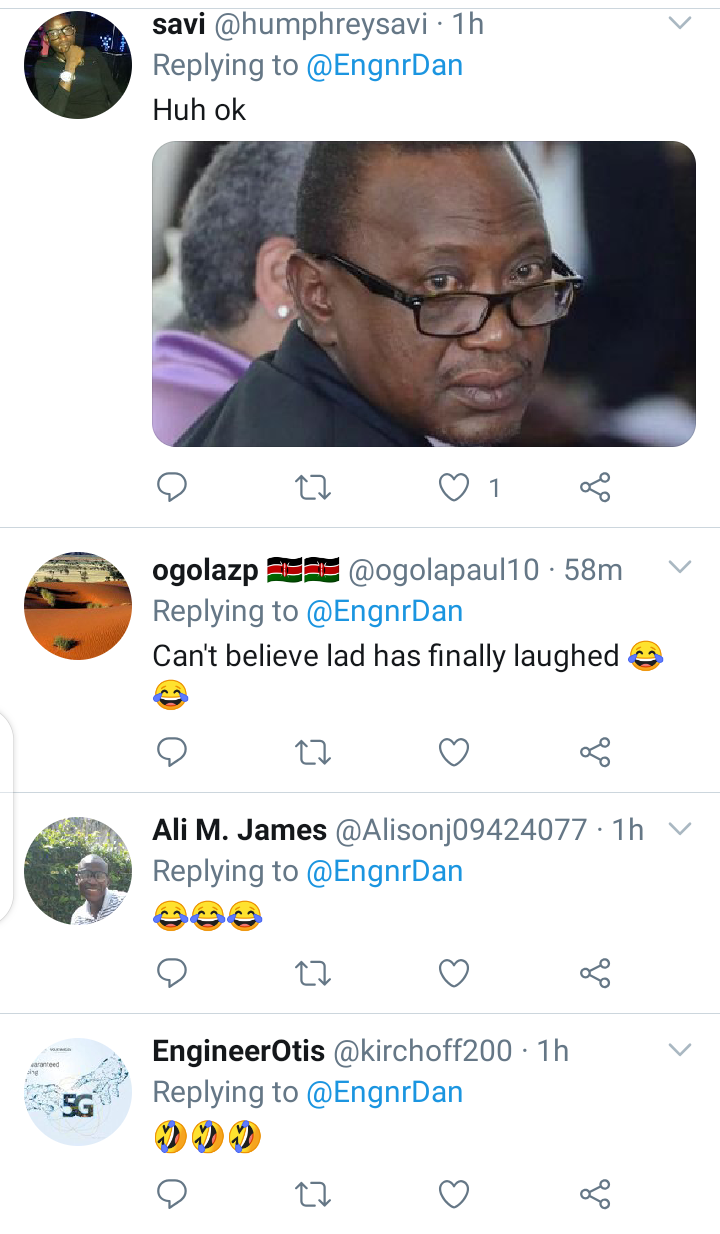 Many students and comrades see this as a good sign after a long period of being in dilemma about the state of education in kenya.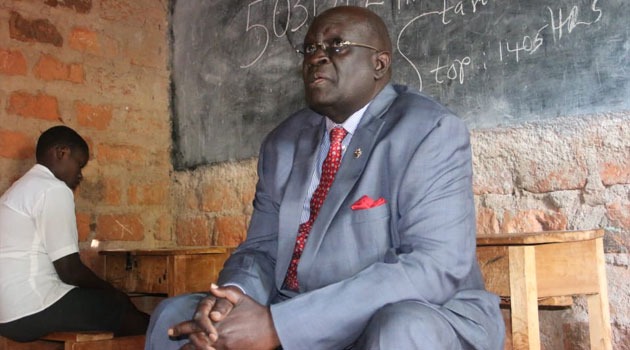 Share your thoughts on the comment section below, don't forget to like, share and follow this page for more exciting articles.
Content created and supplied by: Washujo (via Opera News )