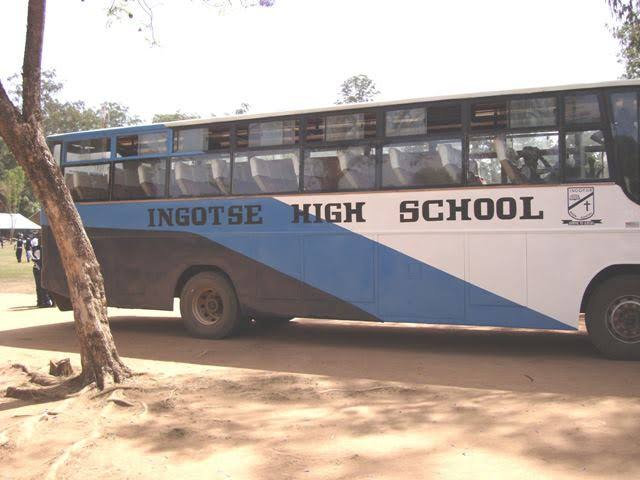 Five boys from one of the most renown High Schools in Kakamega County have been dealt a huge blow by a court sitting in Kakamega County.
This is after the magistrate decided to demand them for 14 days pending more investigations and determination of a case where they are being accused of arson in the school.
"Nine Ingotse High School students remanded for 14 days pending hearing of arson charges against them, Kakamega court rules."@Tghe People Daily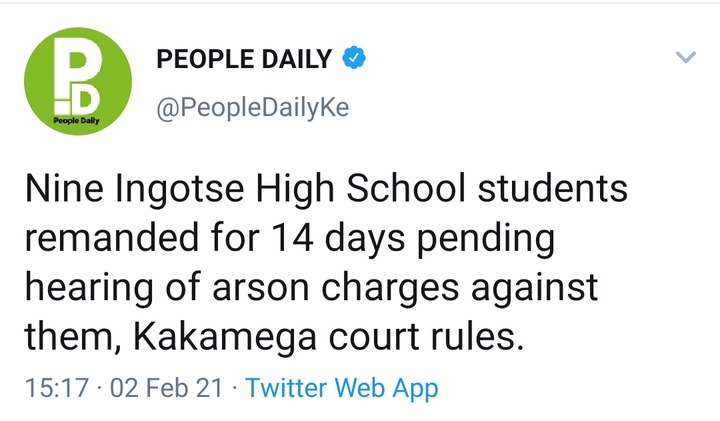 The schools is never short of being in the headlines after it emerged that some other students had been taken to court fur having beaten and assaulted a student accusing him of practising sand gender intimate relationship.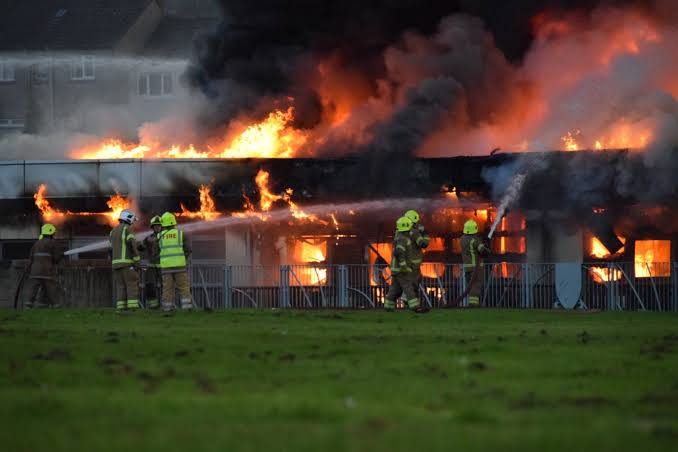 The government has also closed down Naivasha High School after arson in a dormitory.The students on Thursday morning burnt part of their personal effects in another case of arson leading to the closure of the school.
More than 500 students were sent home after the early morning blaze.
This is one of the most difficult times with several boys High Schools in the country having been burnt down with students being said to be causing the unrests due to examinations.
It is about one and a half months before the national examinations are done and it is not clear why students have decided to start the arson cases which are spread across the country.
Content created and supplied by: J.M. (via Opera News )