Who Are The True Parents Of Uhuru Kenyatta?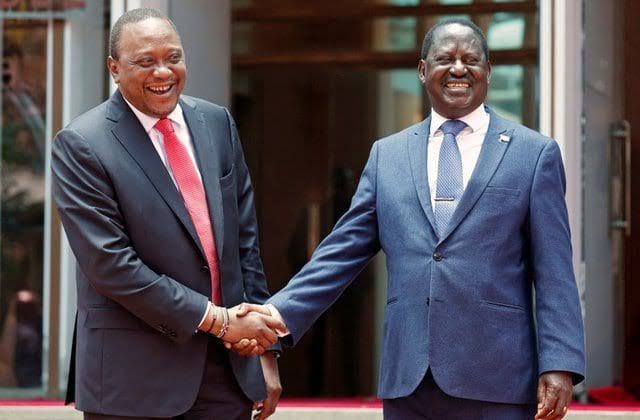 Photo:President Uhuru Kenyatta and Raila.
Wise people especially Christians advise us to treat the people we meet in our daily lives with care and decorum because we do not know who they are or what they will be tomorrow.
One juniour nurse was kind to a woman who came to deliver in the hospital,lest did she know that one time the woman's inborn seed by then would be the future president of Kenya.
In 1961,an adult nurse did not forsee what 'baby' Uhuru will become but treated his mother well when she attended a maternity clinic.Nurse Fredah Shibonje was in her routine work when two men accompanied a woman who was in labour pains to the hospital.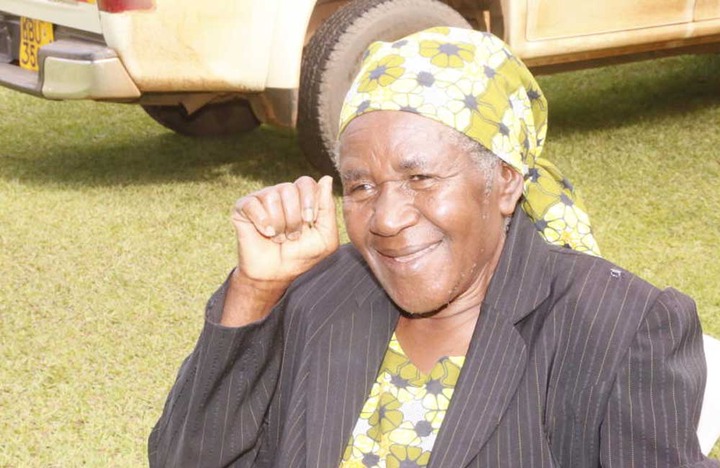 Photo:Mama Shibonje.
Later on Shibonje came to learn that the two men were President Jomo Kenyatta and his close friend Oginga Odinga.They brought Mama Ngina Kenyatta to deliver the current president of Kenya Uhuru Kenyatta She received them well at the Agha Kan Maternity ward and abouncing baby boy was born.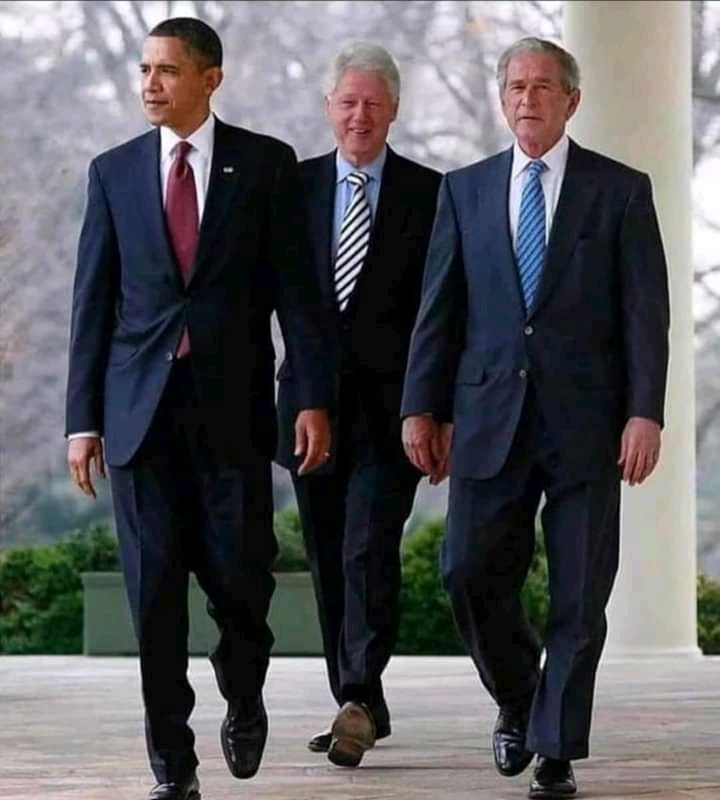 Photo:Obama,Clinton and Bush.(Great world presidents).
Since that time,Shibonje narrates,she never saw the "boy' except on TV,and last year when she came face to face with him.during the madaraka Day celebrations at Bukungu stadium in Kakamega county.When the president met a woman who saw him first after leaving his mother's womb,he was excited.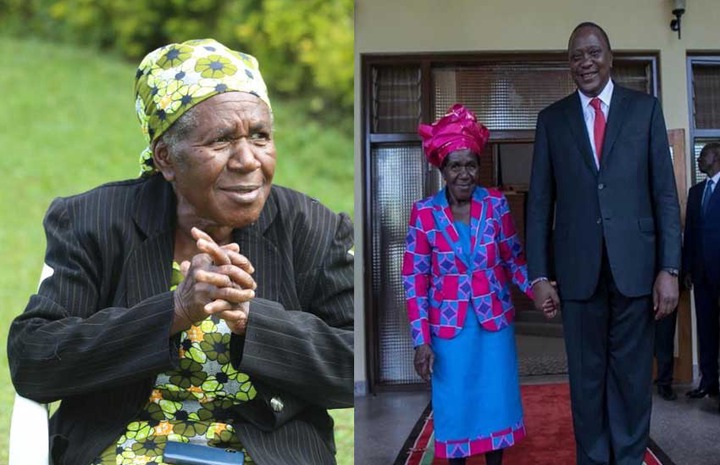 Photo:President Uhuru and Shibonje.
When they met,Fredah Shibonje took more than twenty minutes to explain the president on the plight of nurses in Kenya.
Shibonje was born in 1939 at Ebushikobo village in Kakamega county.She went to Mudingu mixed secondary school before proceeding to Pumwani maternity college to take a certificate in course in Nursing and nutrition.
In 1960,she was employed at Agha Kan hospital where she worked for six years before proceeding to Britain for further studies.
After successful completion of her advanced studies,she came back to Kenya and was deployed to Kakamega hospital.
The mother of four daughters who are all medics,retired from the hospital in 198.She now does community counselling in addition to offering other social beneficial services to the people in her village which she loves.
Source: Kerutwambogayao (via Opera News )