Good News To Grade 1-3, Class 5-7 and Form 1-3 Learners As School Re-opening Dates Revealed
There has been speculations that schools will be reopened by 2nd November for Grade 1-3, class 5-7 and form 1-3 learners. This comes amidst the current spike in covid19 infections in the past two weeks. Most parents are opposed to the move by the ministry of education to hasten the reopen processing citing that learners lives are put at risk as the virus is still in the country and is spreading.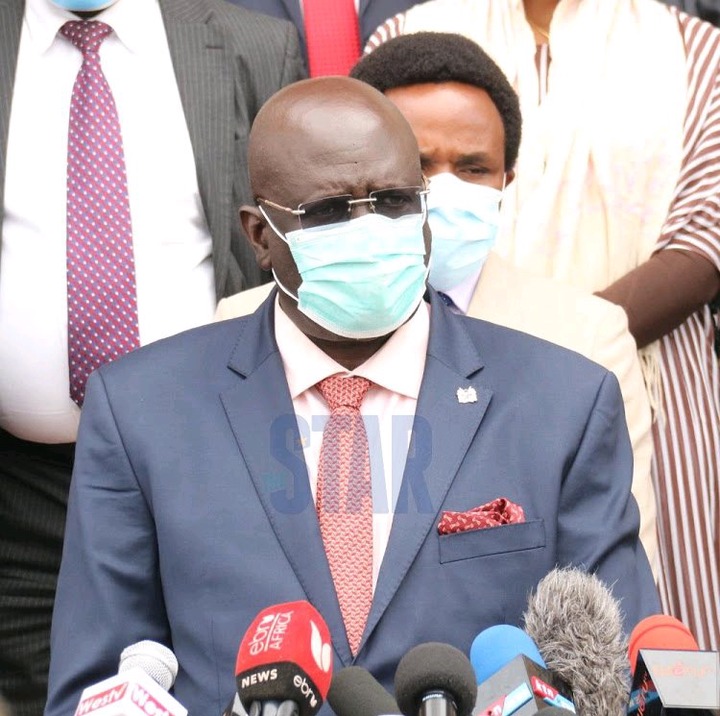 Good news however, has been delivered by the ministry of education as reported by the Standard. According to the ministry, schools will reopen in the first week of November for grade 1-3, class 5-7 and Form 1-3 after close monitoring of the covid19 trend in the next one or two weeks. The ministry of Education has earlier released the strategy to be used by all Kenyan schools to recover the lost time in the least time possible.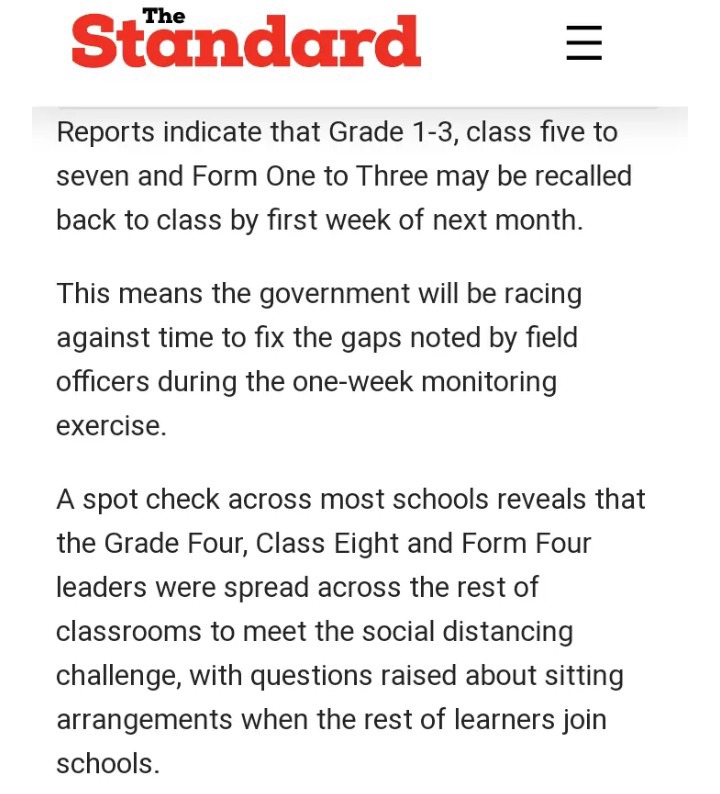 What's your take on the move by the ministry of education? Do you think it'll pose a threat to learners safety as far as corona virus is concerned? Share your thoughts, opinions and views below.
Don't forget to LIKE, SHARE and FOLLOW me for more updates. Thank you.
Content created and supplied by: Lesoi (via Opera News )