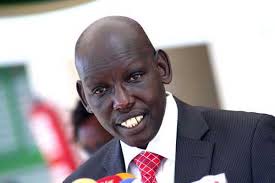 The ministry of education has today announced that all high school principals will be required to live inside the compounds of learning institutions to curb the rising cases of arson in schools. So far over 25 schools have been burnt across the nation in what many view as a new wave of arson in school
 The new directive has been issued today by education permanent secretary Bellio Kipsang who together with the minister in charge of education Professor George Maghoha are visiting institutions of learning across the nation.
This new directive might not turn out well with many principals who have been accused of negligence in handling school going children. Kipsang further hinted that the government will not spare any student who will be caught up trying to burn down property that is owned by the school. The new directive take effect immediately as declared by Mr. Kipsang who is on a mission to sanitize the education system.
Content created and supplied by: Trueboy_NyakokoTV (via Opera News )