University of Nairobi in a deep state of sadness as one of their brightest student has been found mad along the Nairobi streets. The student who names hasn't been identified was found in the streets wrapped in ragged and dirty clothes collecting litter all over.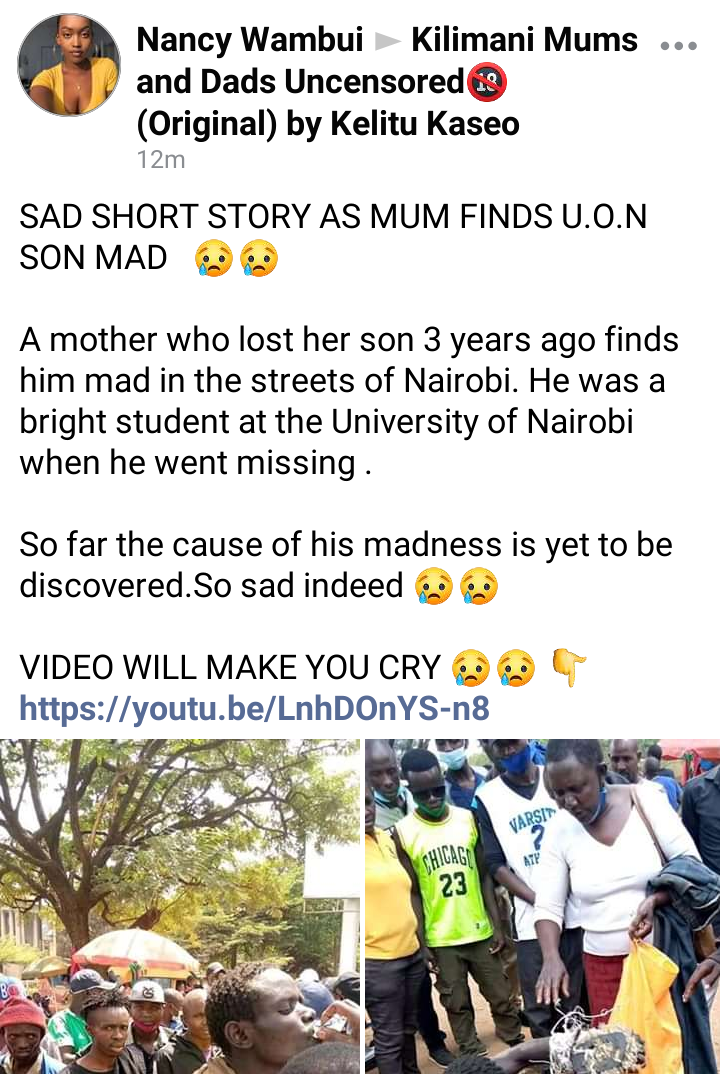 (Photo| courtesy)
His mum whom identification hasn't been revealed has claimed that he has been looking for his son for the past three years. The cause of his madness is not yet known.
The mother claims that he was a really bright student before he went mad.The age of the young boy and also the course he used to study is still unknown.
This is a really sad Story for it's always a joy of parent to see his or her child successful on the path he or she is pursuing.
Sorry to the family and quick recovery to the young bright student.
Here are some of the pictures that are really pitiful,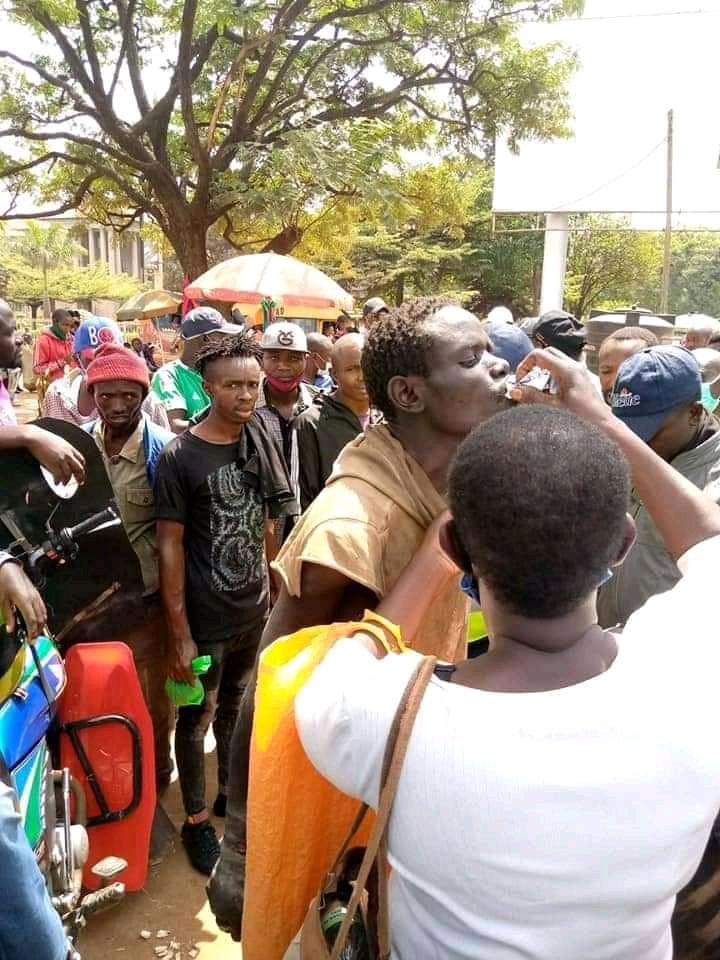 (Photo| courtesy)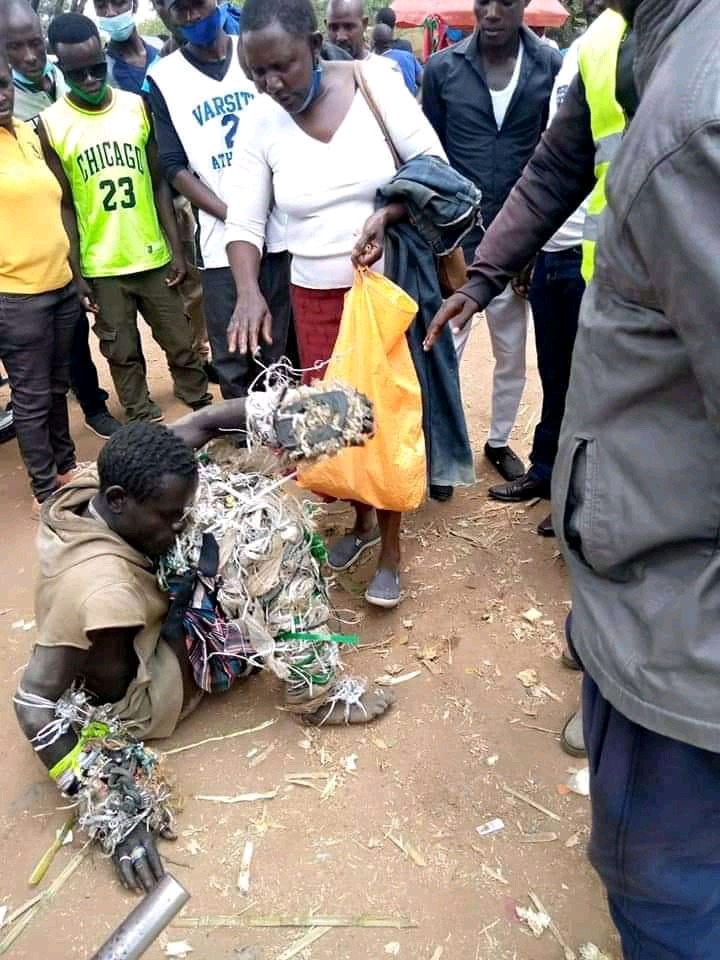 (Photo| courtesy)
Content created and supplied by: Folley14 (via Opera News )