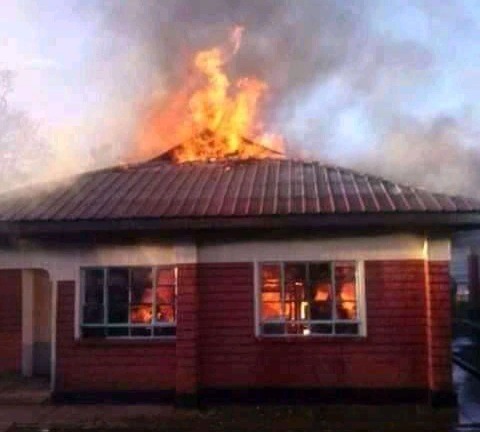 After reopening of schools early January this year, cases of violence have been on the rise with many students finding it hard to cope with learning after the long vacation orchestrated by Coronavirus Pandemic.
We have had cases of some students threatening and others attacking their teachers occasionally, for example, at Kisii high school, a form three student stabbed two teachers with a knife just a week after schools opened.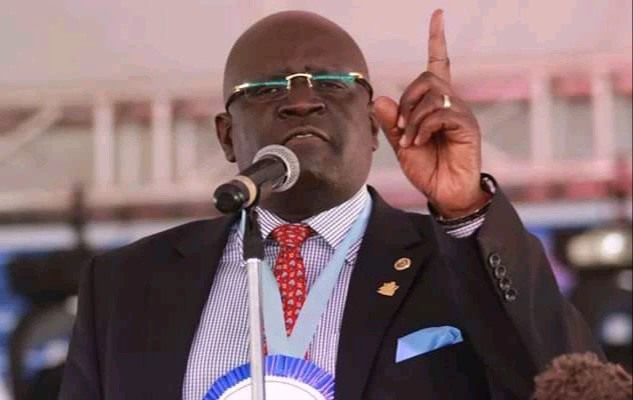 This prompted the Education Cabinet Secretary Prof George Magoha, to issue a strict warning to students, citing that any student caught on the wrong side of the law, would face the full wrath of the law in court. But sadly, Magoha's warning fell on deaf ears.
The same rogue students 'criminal' has continued to cause trouble by torching classrooms, laboratories and dormitories. As of Wednesday evening, at least Twelve students from Kiambugi Secondary, Murang'a, were arrested by the police following a dormitory fire.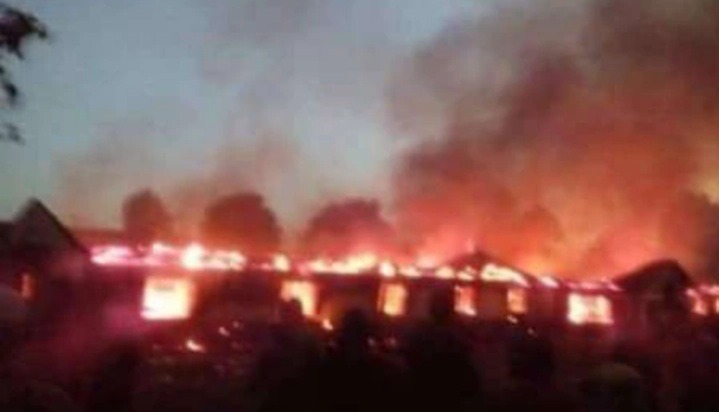 To the current sad news, two more Schools were razed down by fire last night, i.e Lake Baringo and Mochongoi Secondary school, all in Baringo County.
Disgustingly in Lake Baringo, students burned tents donated to them by Redcross to use them as classes after raging waters from Lake Baringo submerged a section of the school, leaving classrooms flooded.
In the second incident at Mochongoni, one dormitory was set on fire at around 10:00 pm. Then, students were on their normal evening preps. Below are some of the photos we have acquired from our reporters.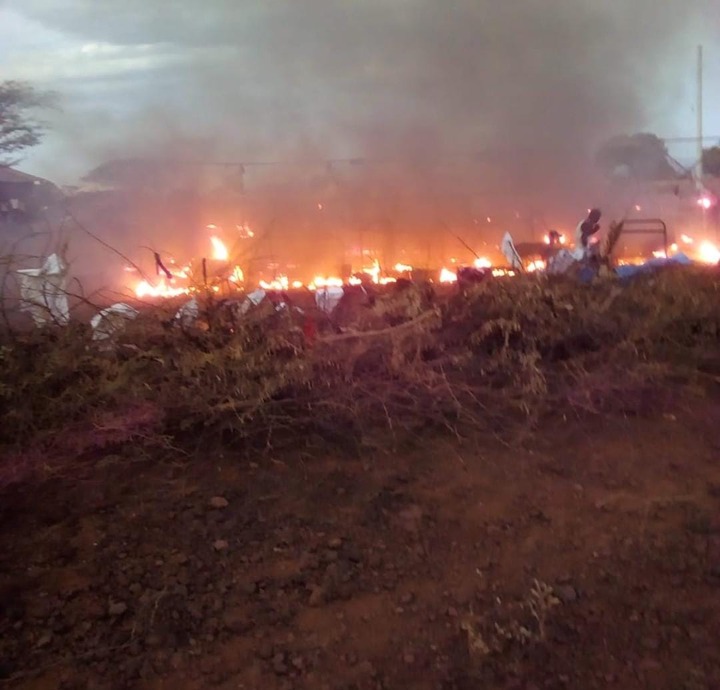 Above, Lake Baringo Sec School, Tents burned.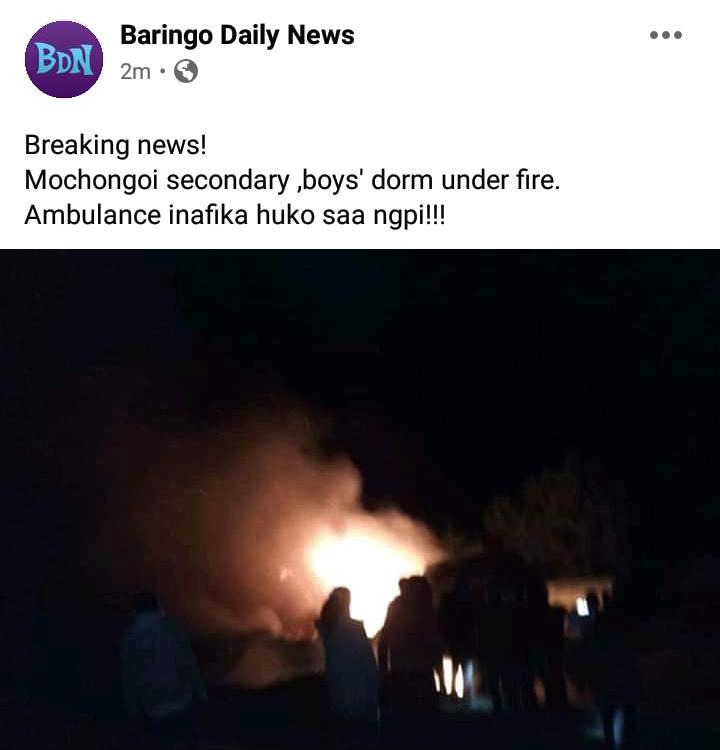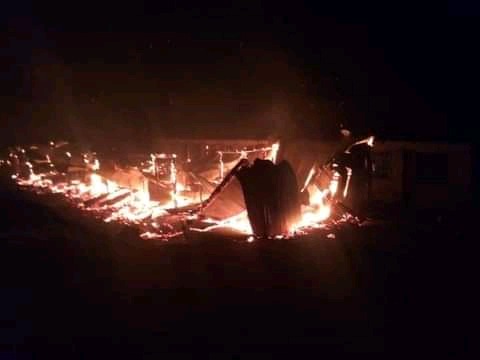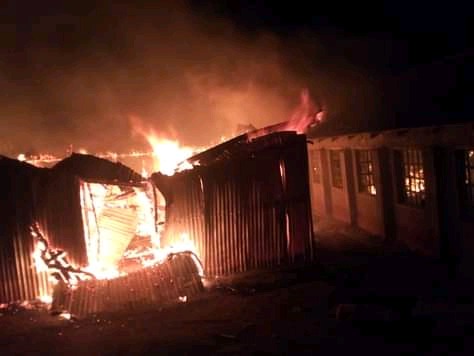 Above is Mochongoi dormitory on fire, Photos.
The escalated cases of students violating the school rules and regulations to the extent of attacking and damaging school property, calls for collective efforts by the society, parents, education ministry and other relevant stakeholders, to restore sanity in students.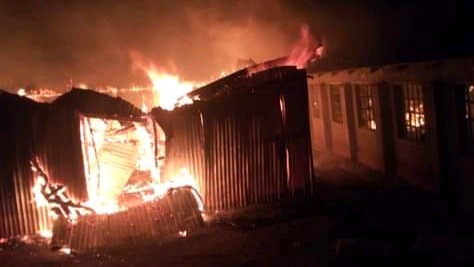 End.
Content created and supplied by: GlobalThirdEye (via Opera News )