Wearing of face masks has become a norm since the outbreak of coronavirus. Some people are however not using this protective gear the way it is supposed to be used. According the the World Health Organization, WHO, face mask is supposed to cover both the nose and the mouth fully. This is however not the case as some are putting it below the chin while others on the forehands.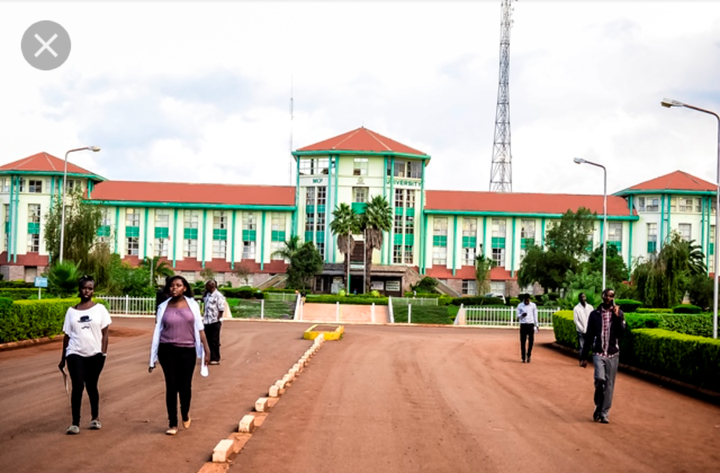 There are however a section of Kenyans who have surprised many after it emerged that they are now using the facemask as toilet paper. According to a circular sent by the Senior housekeeper of the Moi University, students have been using face mask and carrier bags instead of toilet paper making the toilets to block.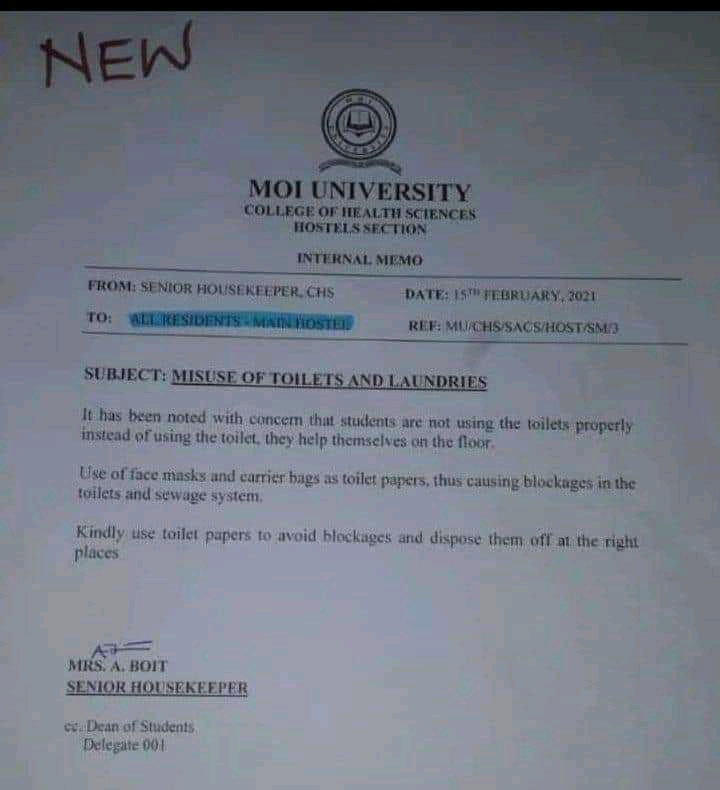 "It has been noted with concern that students are not using the toilet properly, instead of using the toilet, they help themselves on the floor. Use of facemask and carrier bags as toilet paper, thus causing blockage in the toilet and sewer lines." Reads the notice from the House keeper.
Content created and supplied by: DrArogo (via Opera News )