OPINION: Why Schools could Close Next Week.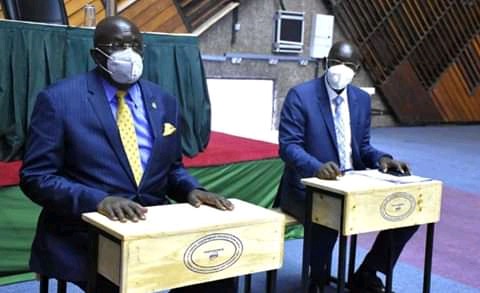 Schools reopened by 12th october 2020 which was last week.
This was after six months of closure due to corona invasion in the country.
This greatly affected the country activities including schools.
After the number of reported positive cases dropped, the ministry thought it wise to reopen the schools.
Since reopening of schools several has happened. A female student in Siaya Mawego TTC tested positive for corona virus.
Another student in Lubinu boys school in western was seen gasping for breath in school.
The corona cases have greatly increased in kenya. Today alone we recorded 618 new Positive cases. This is seriously worrying trend to the stakeholders.
Other students were expected back to school on 2nd November 2020. This is likely not to happen if the trend continues.
The health CS today said experts have warned a second spike is approaching.
Now since schools reopened, its 7 days today. The next 6 days are crucial to determine the safety of our children.
If they show signs of corona virus, then schools shall close by next week.
We just hope for the best.
Thanks.
Content created and supplied by: Mazaf (via Opera News )