In the recent updates from the Ministry of Education, the trend of indiscipline cases are becoming obvious. It has attracted the attention of education stakeholders to address the challenges. The education PS Bellio Kipsang addressed the trouble and said that Schools Heads should report all criminal cases to the police so that a proper action be taken.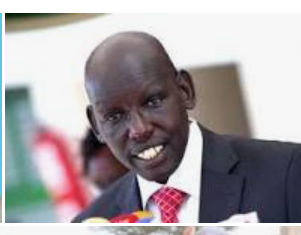 Dr Kipsang said that any criminal act committed by students will be recorded and will compromise their future careers. Belio Kipsang now advises school principals to be vigilant and ensure tight security around domitories which are area of interest for fire attacks.
In addition, Education PS Belio Kipsang advised schools Principals to put more Teachers on duty at night that they can provide security around domitories. This will help to curb the cases of arson attack in schools.
In his speech, Dr Belio Kipsang directed that guidance and counseling be offered to learners in schools. This can serve as a mitigation measure upon arson attacks as the ministry of education is planning to hold a meeting involving all County Directors of Education by 25th February to discuss upon the matters concerning education challenges.
Content created and supplied by: Asuma (via Opera News )