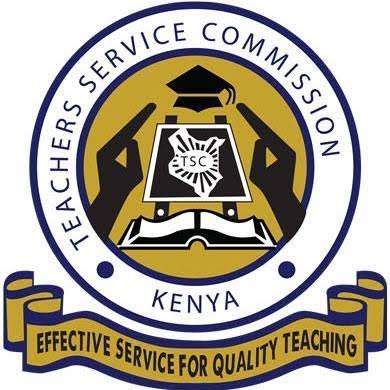 The Teachers Service Commission TSC advertised replacement vacancies in several schools across the country. Sadly those who have been on internship for long popularly Known as senior interns aren't allowed to apply. For primary school vacancies the Merit Lists of 2020/2021 will be used. Senior interns have been reacting differently concerning the issue of them getting locked out of applications. Here are some of the reactions.
Franklin Maritim. They are affecting us psychologically, how can junior interns be allowed to apply for replacements?
Mwangeka Mwambi. Senior interns should be absorbed without interviews. This is violation of human rights.
Sam Smart. I foresee a situation we will be confirmed in permanent and pensionable terms. Other reactions are in screenshots below.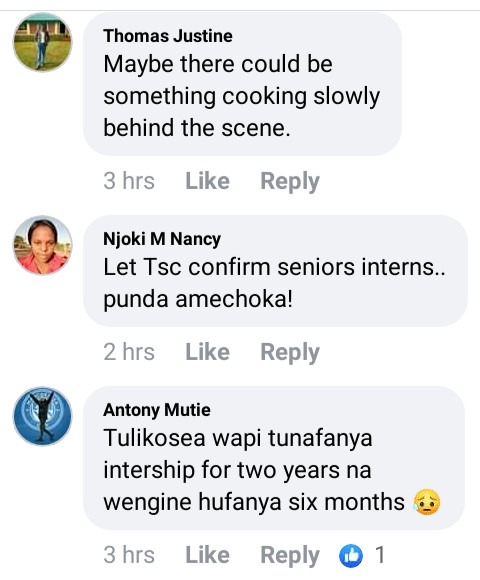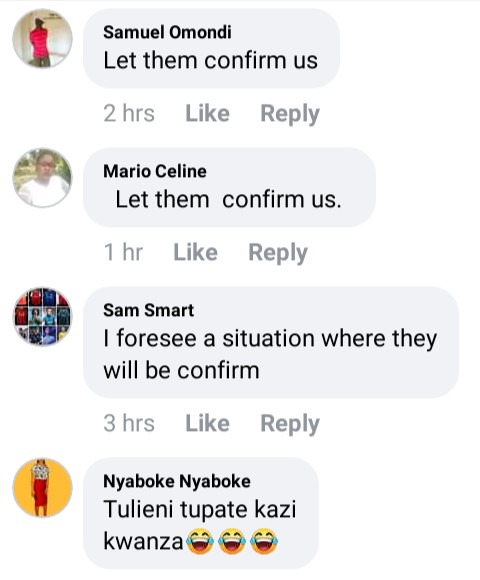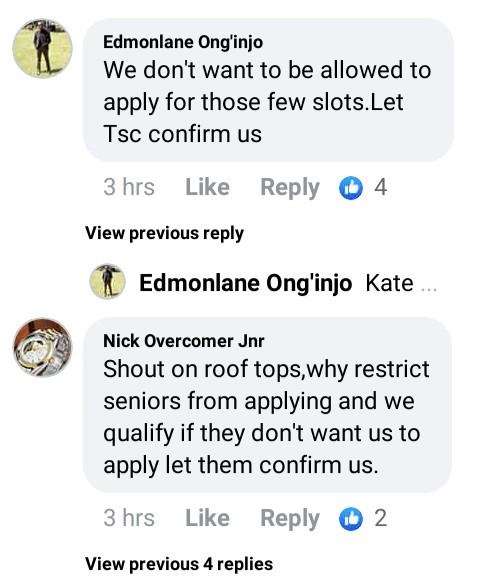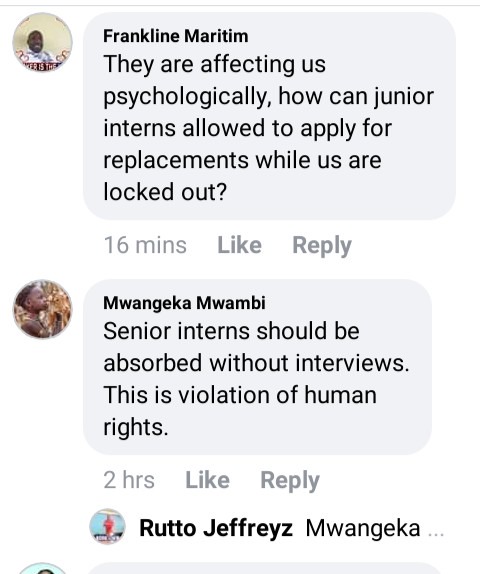 In my view, the Teachers Service Commission could have allowed every qualified teacher to apply for these slots. It could be quite unfair if young graduates get absorbed. What is your take? Just feel free and drop your thoughts down here for more interactions.
Content created and supplied by: Abuga_OmbuiKE (via Opera News )