The government ordered earlier that all workers aged 58 and above to work from home as a way of preventing them from contacting the virus since they were considered among vulnerable people in the society. Teachers were included and since most of them belonged there, they worked from home when schools reopened in early October.
This has been hard for the schools ,as most of the headteachers and deputies fall under this category. According to reports from teachers unions, more than 70000 teachers for both primary and secondary belong here.
This had created vacancies in schools since there is also a shortage of teachers in schools in the country. Today, the ministry of education has changed its tune on the same as they have now ordered these teachers to return to schools for in person teaching.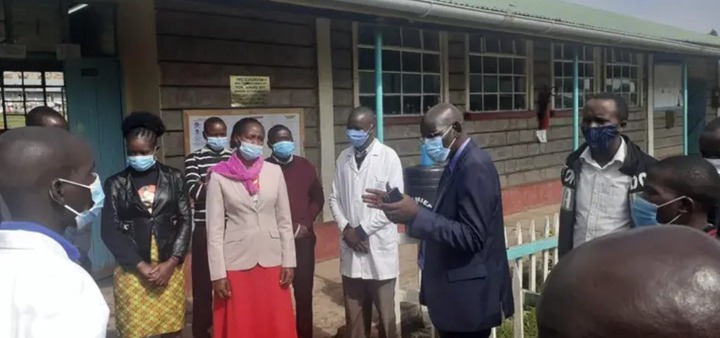 Speaking today at Mulot Girls in Boner county the Permanent Secretary for education Belio Kipsang, ordered them to report to work as well as follow the ministry of health protocols including wearing of masks all the time. This comes a time when schools are struggling with high enrollment of learners in schools due to transfers from private schools.
The employer had also directed that they can be given other duties to perform like marking and preparing schemes of work for their safety.

Following this latest news, it's going to be bad news to them since they had prepared psychologically to work remotely from home despite challenges with technology.
These teachers should therefore work closely near schools to ensure that they are always on duty but follow the ministry of health protocols strictly.
Content created and supplied by: [email protected] (via Opera News )