Since schools were reopened, a number of bad cases have reported.Schools have been put to ashes daily, and the cause for that trouble has not been known.
To some extent some students from various schools in our country have been caught with petrol in schools, portraying evidence that a number of schools may have been set up on fire by our children.Not only burning of institutions, students have been reported having knives in schools. Others have gone as far as attacking Teachers and non-teaching staff.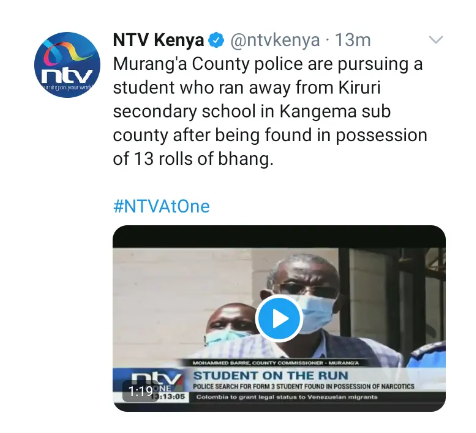 A new case has been reported from Murang'a County. Murang'a County police are currently searching a form two student who ran away from Kiruri Secondary School in Kangema Sub-county after being found with 13 rolls of Bhang.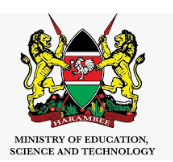 This is sad news to our Teachers. It is now clear that some students take Bhang while in schools. That is why in most cases they misbehave while in schools. This is a great and major blow to our Teachers. How will they teach and guide children who are already drunk? Bear in mind Bhang stays longer in the body of a person. Still there is trouble in the ministry of education.
Content created and supplied by: Asuma (via Opera News )