Kenyans will always be Kenyans especially when it comes to creativity. In social media influence, Kenyans have been ranked the best and the most influential people.
Right now there is nothing that will happen without passing through social media where they either make things right or worse depending on the matter at hand.
After schools were open early this year parents have had time to think about other things other than children going back to school. The situation at hand, the coronavirus pandemic, made children stay at hope for the better part of 2020.
However, some pupils are not yet used to the school environment and this has been seen from one class four pupil who decided to answer this maths test with this funny answer.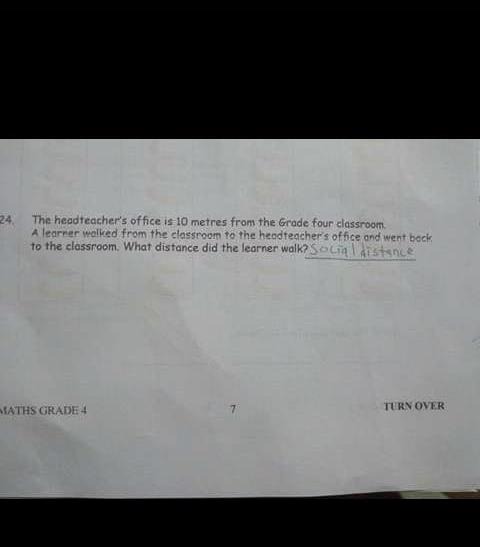 Social Distance is what made this Grade 4 exam question go viral. This is after the student was given a simple distance math question which the pupil was supposed to answer 20 meters as the correct answer but gave the answer Social Distance. This shows how badly our children have been affected by this pandemic academically.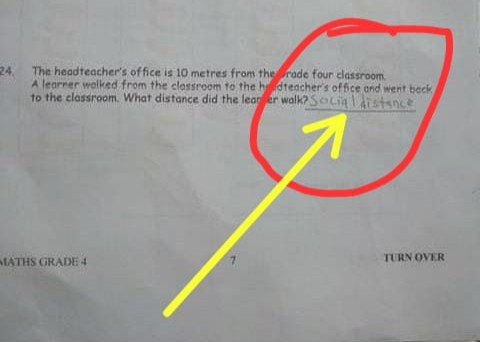 Content created and supplied by: Karismatic001 (via Opera News )