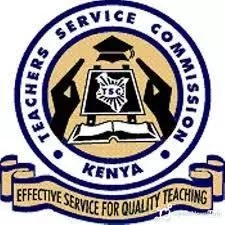 Teachers service Commission is an agency Mandated by the Kenyan Constitution to handle teachers' issues.
In a bid to improve on service delivery, the commision keeps on comming with new ideas so as to ensure that tutors are comfortable.
IN 2019-2023 strategic plan, TSC identified reforms and innovation as a tool in improving service delivery to its employees and stakeholders.In this connection TSC has introduced an E-PLATFORM for official emails, virtual meetings and remote learning.
Email activation guidelines
1.Go to your browser, under search bar, Type
www.tsc.go,
2 Click ONLINE SERVICES,
3.EMAIL ACTIVATION(A new page loads),
4.Fill in your TSC NO and click next,
5.Fill in your ID NO, Then VERIFY,
6.Then *VERIFY IMAGES*based on instructions eg-select all images with tractors,
7.After verification, TSC confirms already uploaded data of you.
8.Click the tab VIEW MY CREDENTIALS.
This gives you an official email account and its password e.g [email protected] and a TEMPORAL PASSWORD eg Book356789
9.Then from here click office.com to go to the site.Once in that site, sign in by entering the email you had been given eg [email protected], Then click next.
10 Enter password you had been given eg Book356789, Then sign in
11 Open office.com will request for additional information on your account for security.
12. Click next and select I WANT A DIFFERENT METHOD. Under the drop down menu select PHONE.
13 Enter official number (as it will be used to reset your account, TSC PAYSLIPS ETC)
14.Select country and enter number eg 254743543578
15.Under phone highlight text me a code then click next.
16 enter the code sent to you eg 689874 click proceed then done and your account will be activated. From here you will have to change the password you had been given to a new one. To update your password,
17 Enter old password book2002,Then new password.
18 Confirm new password, Sign in again with your new email and your new password and you are good to go.
TSC has set March 1 as the deadline for teachers to go online fully. All applications for promotions, jobs and others will be done online.
Kindly help in sharing this information to help others. Feel free to share your thoughts and comments on this on our comments platform.
Content created and supplied by: @yokeabu (via Opera News )