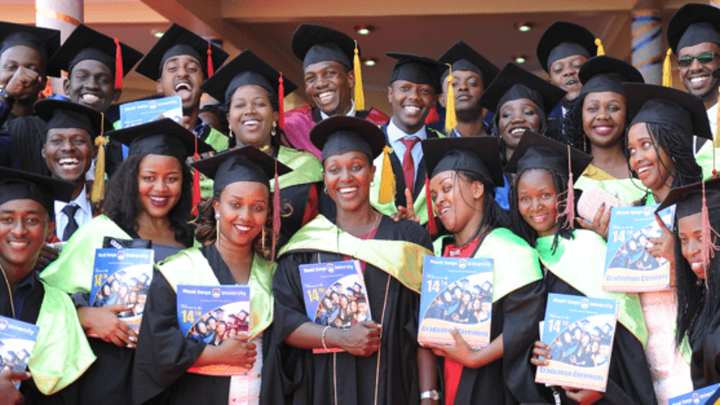 The number of students joining university to pursue degree courses in Kenya has been steadily rising due to the demand for higher education in our society. This has led to to effects like accommodation crisis and poor quality of education.
The first institution of higher education in Kenya was established in 1956 under the name The Royal Technical College of East Africa, it was later renamed Royal College of Nairobi in 1961, then again renamed University College of Nairobi in 1963 and eventually renamed University of Nairobi (UON) in 1970.
Currently Kenya has over 53 public and private universities combined. Nairobi University, Moi University and Kenyatta have the highest student population due to the high number of constituency colleges that they have.
According KUCCPS 2015 statistics, public universities in Kenya will admit a total of 67,124 students under government sponsorship to pursue degree courses.
This implies that there are over 300,000Â students enrolled in public universities under government sponsorship in Kenya. This is about two thirds of the total student population in Kenya according to Kenyayote data.
Below is a list of top 5 universities in Kenya according student population. The statistics are based on student population data collected early 2014.
N/B The population might be slightly higher if we take into consideration of 2015 data. The figures have also been rounded into a thousand.
University of Nairobi student population-about 57,000
Kenyatta University student population-about35,000
Moi University student population-About 31, 723
Jomo Kenyatta University Student Population-about 23,000
Egerton University student population-Over 15,000
Content created and supplied by: Professor00 (via Opera News )