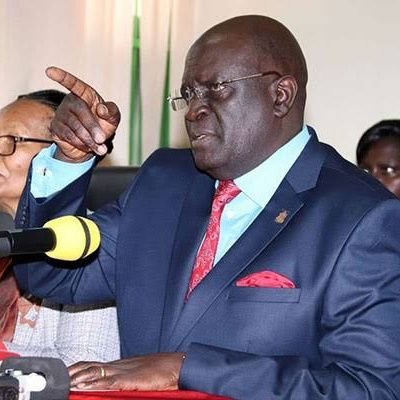 Ministry of education has ordered the re-registration of all teachers training colleges TTC in Kenya.
This comes at the time when the ministry want to carry out transition of teachers training college from P1 to diploma in primary teacher education.
The letter from the ministry of education has authorised all county directors to ensure re- registration of teachers training college is concluded by 28th February 2021.
In the letter the ministry has outlined 41 teachers training colleges to offer the diploma in primary teacher education .These are the college registered approved by the ministry.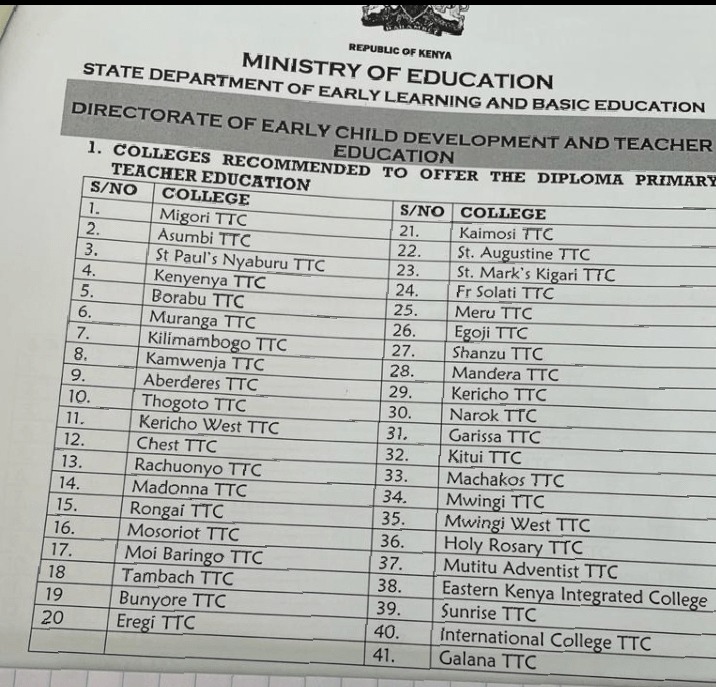 The ministry also has insisted that all training for diploma primary teacher education and early childhood education will be offered only in registered colleges and not in any other venue.
This is a blow to those who seek to pursue studies in early childhood education which often take place during school holidays.
However kenya national examination council will offer the following examination this year.
1.primary teacher education.
2.Teacher certificate in adult education.
3.Early childhood development education.
4.Diploma in primary teacher education.
5.Diploma in special needs education .
Content created and supplied by: Sirwilliebinchokera (via Opera News )