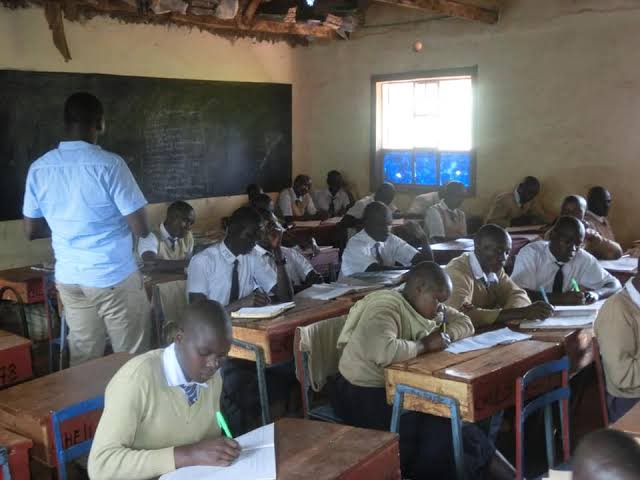 Chemweisus mixed secondary school located in the interior of Mt. Elgon has been closed after the fuel 'petrol' was found inside School principal office. The investigation was done by police officers but it was still unclear who brought it. The principal, Mr. Moses Cheluch says that he didn't gave anyone the door of his office key, then it could be someone having a master key. This act forced the school administration to send students home in the name of "go bring fees".
This was a brilliant idea to reduce tension at school although none of the student was able to explain their griefs. Their answers were "we don't know". Chemweisus secondary is still a young upcoming school and there is no absolute reason why it should be brought down again.
This is very provoking, schools copying each other to perform such awful things, Despite the fact that the Education CS sent a warning to school administrations and students and still no any measures is put in place, school facilities being damaged my few and get away, leaving others paying for damage.
Parents-teachers conflicts, teacher wants get a higher position/rank, students-teachers and political differences are the major things causing our schools being damaged and even burning, causing losses to students, their properties damaged and costing their parents alot of money to pay for the damages.
Lets talk to our children, to grow up in an upright manner. What's your comment. Drop it in the comments section.
Content created and supplied by: GiggsKE (via Opera News )