Teachers have played a crucial role in shaping the future of society and nations at large.They are instrumental in disseminating knowledge and imparting skills and attitudes in learners. The government from time immemorial has failed to remunerate teachers with a package that consumerates the mammoth task on the shoulders of teachers. The Teachers Service Commission that is responsible for hiring, transferring and promoting teachers has also been slow on its feet on improving the welfare of its employees. Many teachers have suffered stagnation in job groups for a long time.This has inhibited the professional growth of many teachers. This therefore left many teachers demotivated coupled with the meagre pay at the end of the month.
It is under these conditions that many teachers have lost their lives in mysterious ways. It is always a painful loss when a member of the teaching profession dies with nothing much to show for their taxing responsibilities after manufacturing reputable Kenyans out of naive kenyan children.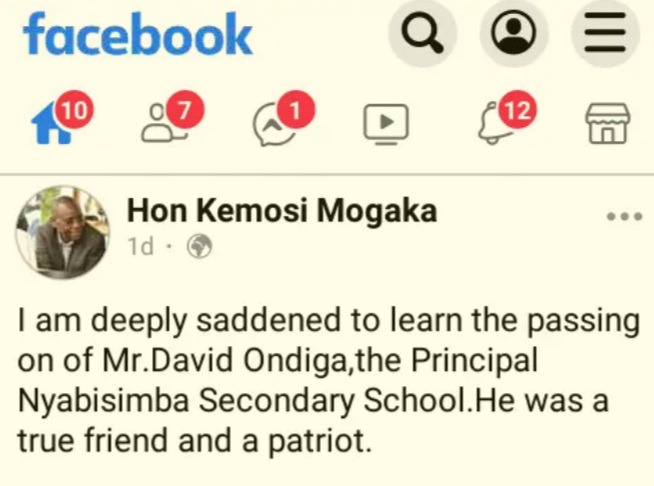 The Covid-19 pandemic has also complicated issues for teachers that have been living with other underlying medical conditions and psycho-social issues. The Teachers Service Commission had initially directed teachers above 58 years to work from home but later reversed the directive in the light of the flattening curve.It is with great sorrow that teachers learn of the passing on of David Odinga the principal of Nyabisimba Secondary (pictured below)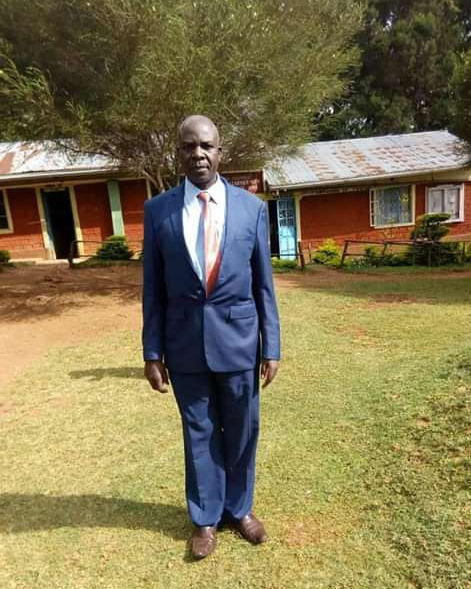 The message of Mr. Odinga's demise was posted on facebook by his friend Kemosi Mogaka. The late until his death had served dutifully and diligently as a classroom teacher and administrator.God give the family,friends and colleagues the strength to go over this trying moments.
Content created and supplied by: Lumedia (via Opera News )