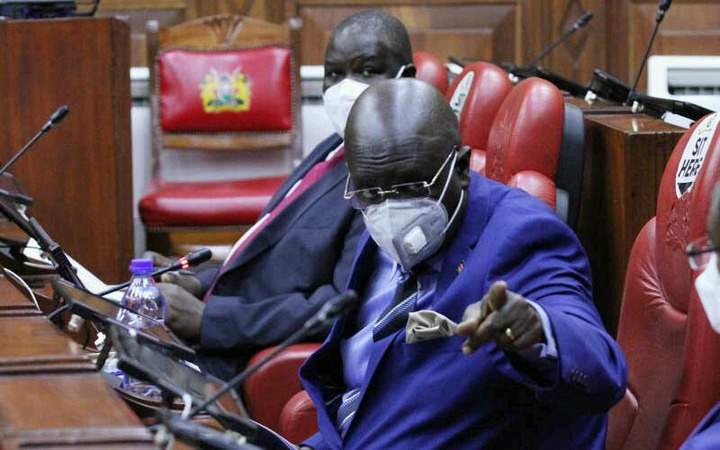 The Ministry of Education saw it fit to commence the Phased reopening of schools on the 12th October after Six months of indefinite shut down due to the Corona Virus that brought the World to its knees. The first lots allowed in schools were the Grade 4, Class 8 and the form 4 students despite the repulsive and hesitation from parent to allow their children back in schools.
Barely a week into the reopening had the Kenya National Examination Council rolled out examination timetable that could be administered to both the Grade 4 and the class 8 in the coming week. The Ministry, however, insisted that the Examination was not a national exam but will be done nationally and marked in school levels. The only things the KNEC will require are the results.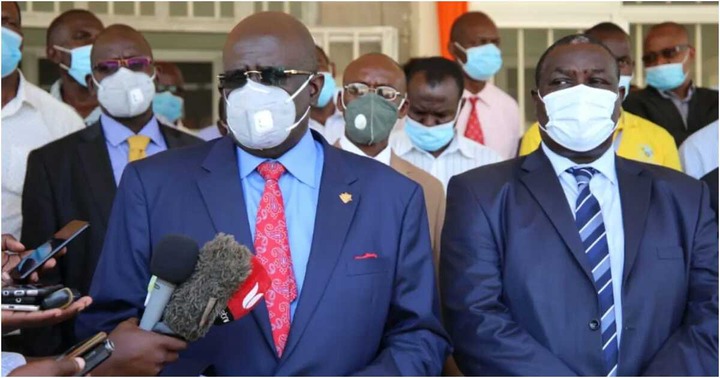 After the completion of the exercise, schools will upload the results into the KNEC portal where the body will undertake a meticulous data analysis of the Results and produce a report on the Progressive state of pupils after the Pandemic. The Main National Exams will be carried out next year from March to April in both the Primary (KCPE) and Secondary (KSCE).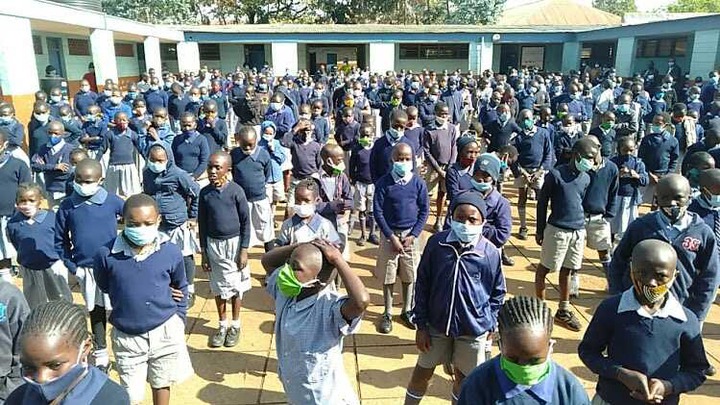 While the grade 4, the class 8 and the form 4 in schools Kenyans were eager to know when the rest of the pupils would join their counterparts in schools. The classes at home are the Pre-unit, Grade 1-3, Class 5-7 and form 1-3. Despite the surging cases of the Corona infections, the Ministry of Education, as reported in the Standard Newspaper has revealed the students will rejoin the rest in schools on the first week of November.
According to the standard Newspaper, the revelation means that the Government will be racing against time to fix the gaps that have been witnessed during the one week of school resumption. Read the screenshot from the Standard Digital.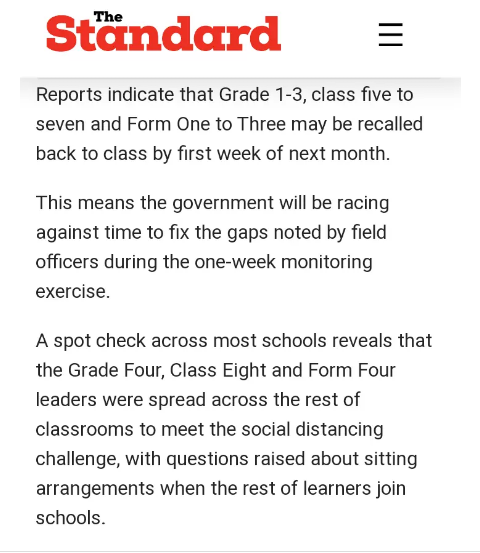 Content created and supplied by: Nyamete.ke (via Opera News )