The teachers training colleges have already done away with P1 courses and it's now official that the next intake will take off from May this year. Qualified candidates are supposed to make application from 23rd February to 3rd March 2021.
For those who will qualify, they will undergo through a three year course training plus a three month micro teaching practice where they will later be allowed to teach in primary schools.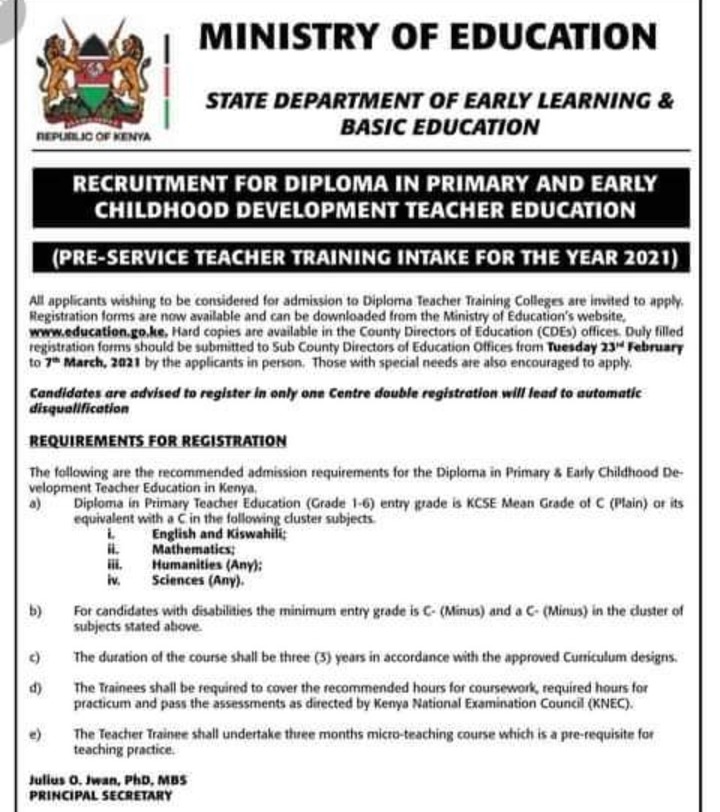 This means that the first lot will graduate 3years from now the time when the new curriculum will have been implemented fully. Therefore ,they may be lucky in terms of employment because of the following :
1.There would be high enrollment especially in secondary schools. The ministry will be facing out with the 8-4-4 system and same time,the First Class of students will be in secondary they will force the government to employ more teachers to cater for this.
2.Diploma teachers will be the minimum qualification to teach in primary schools. Having phased out with 8-4-4 and P1 course ,it means that they may be advantaged compared to the previous group.
Therefore, though many teachers are unemployed outside, the Diploma training may favour them to be employed faster.
Content created and supplied by: [email protected] (via Opera News )