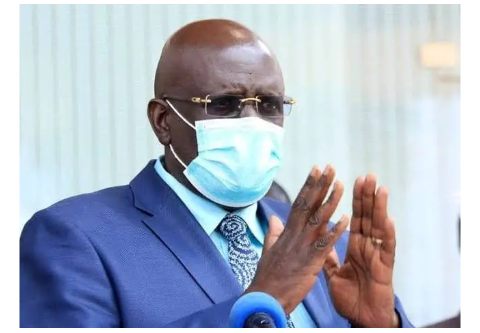 Following the presidential address on all schools to stop face-to-face learning (physical learning) except for the candidates, many parents have been living on fear about their children contracting Covid-19.
Due to that many parents have been urging the government to reduce the regulations put aside to curb the spread of this deadly virus. Many are complaining since their businesses and employment opportunities have gone down due to closure of some counties making trade become hard.
After many cries, the government however through Education PS Jwan Julius decided to talk about it. Here is what he said on one of the newspaper;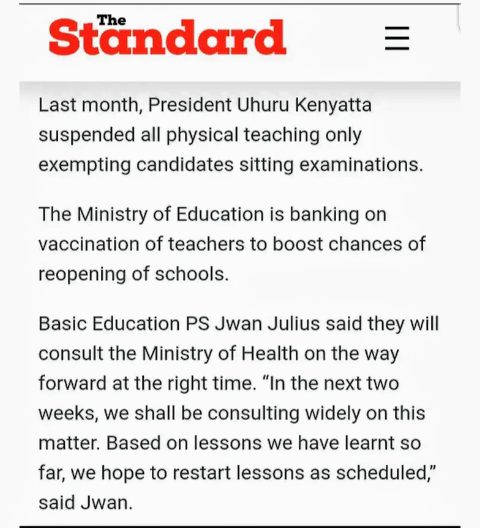 As planned earlier, schools may re-open in May but that should be realised after serious discussions between the Ministry of Education and that of Health about the Covid-19 curve. Increased spread of Covid-19 (Third phase) may make the government tighten rules lay aside or even increase them. But according to the Education PS in two weeks time they will have made the right decision on re-opening of schools.
About the higher education, online classes could help them but that will be according to the schools' management since it's only physical learning that is prohibited.
Content created and supplied by: Sportscentre (via Opera News )