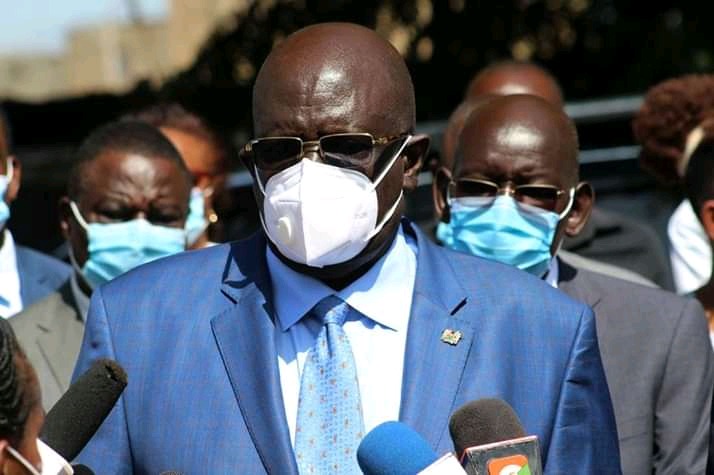 Education CS Prof. Magoha
Kenyans basic education system was halted from early last year due to the Covid 19 pandemic breakout. To counter the spread of the virus different countries used different strategy of closing schools, borders, churches and mosque and places of public gatherings. Through this our children were home for a period of more than seven months as the ministry placed in place measures like social distancing for a possible opening.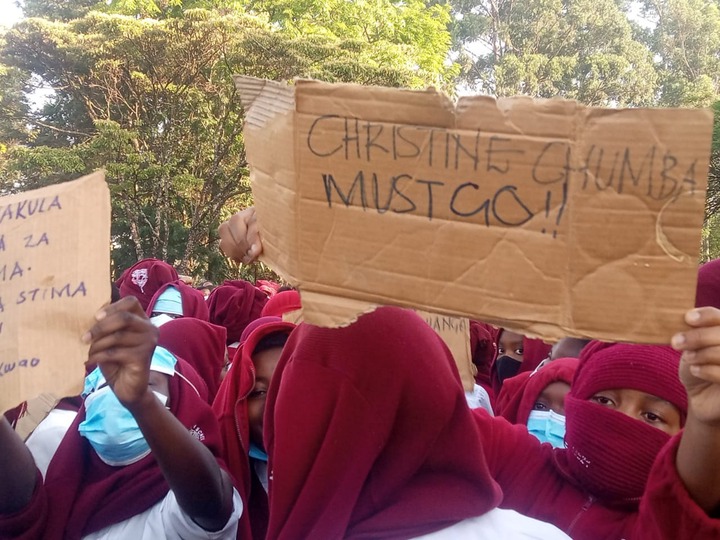 Photo courtesy; Moi Girls Eldoret on strike.
When they finally reopened the schools, cases of unruliness have been witnessed in very many schools. Across the country the students have gone on a rampage while destroying school property in what they term as self expression for their concerns to be heard. Others like Kisii School students stabbed two teachers after he was punished for being late to school.
Today, another incident has occurred in Moi Girls National School Eldoret. The students hit on the busy streets protesting and calling for their principal Madam Chidura to resign. They accuse her of harrassment and provision of poor diet even as parents pay high fees for betterment of their lives in school.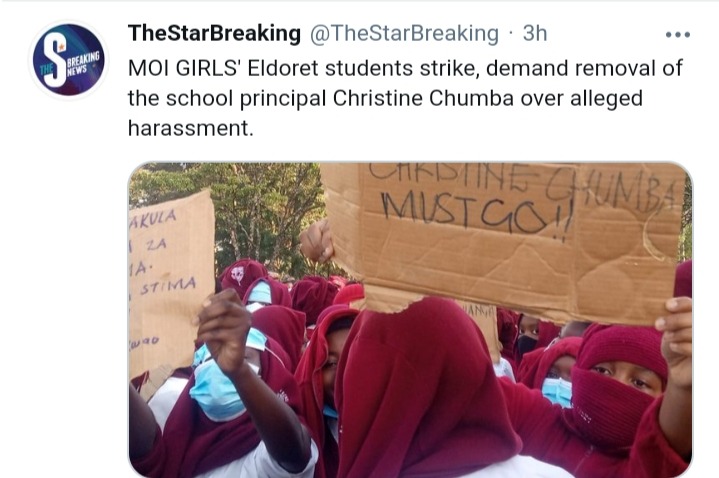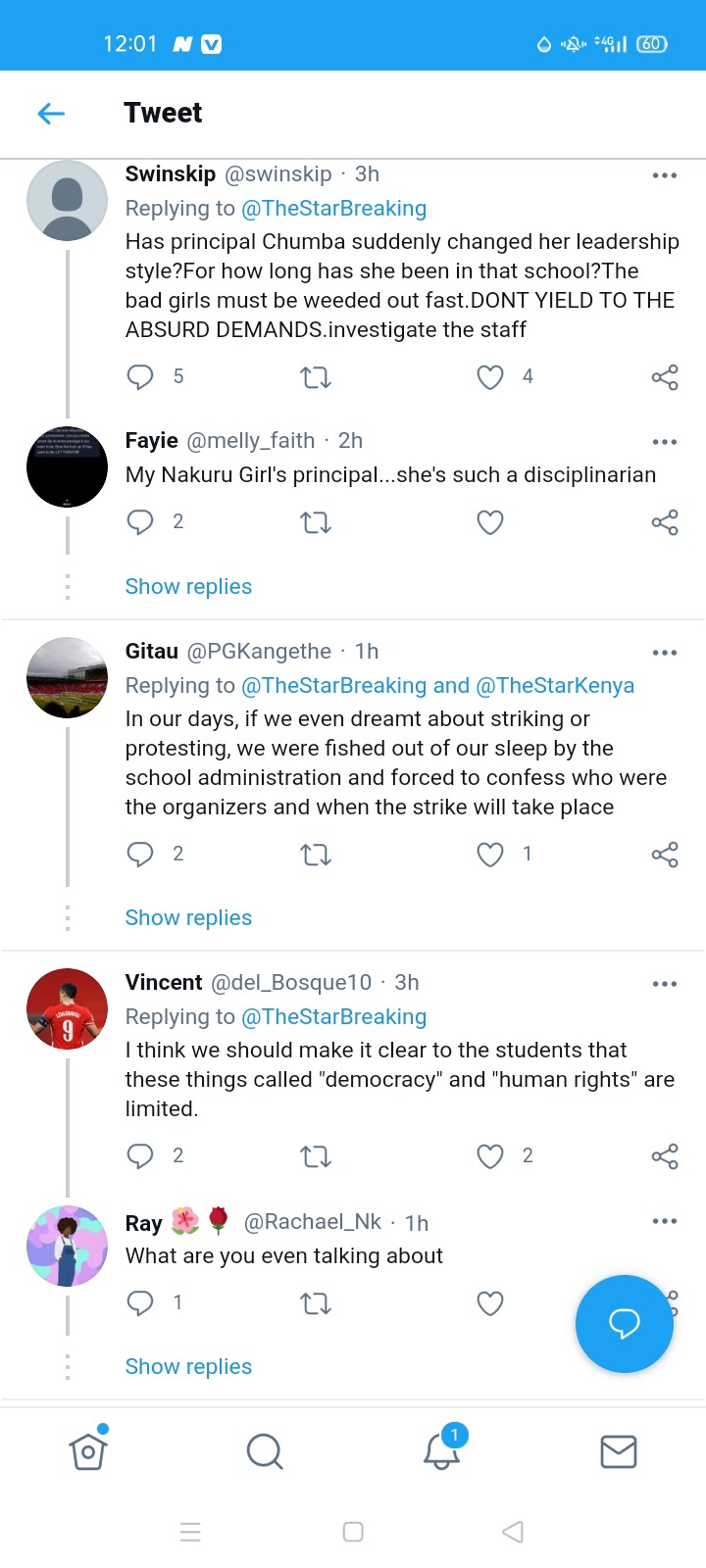 Content created and supplied by: @kido (via Opera News )