Fourteen students have reportedly been arrested after planning to burn their school and at the same time disrupt the ongoing exams after being Punished for carrying their phones to school.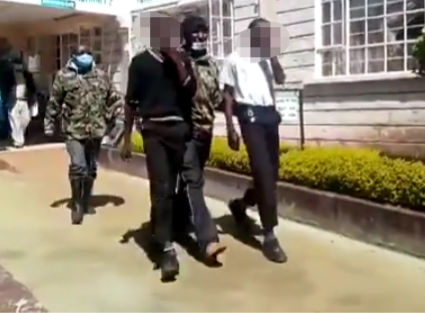 Photo:courtesy (image used for illustration courtesy of Google search engines)
According to the reports given by the school management, it has been reported that the suspects had first destroyed properties of unknown value while protesting. In their defense, they claimed that they did all this because in their own words, they claimed that their teachers were not fair to them adding that this biasness is what made them do this.
However, Lukhuyani Police commissioner has called upon all teachers along with parents who have their kids in different schools to always make sure that they listen to their kids and give them enough attention. This he said adding that they were not going to tolerate indisciplined students for whatever reason that is because according to him, there were different ways to sort out issues.
The suspects were immediately taken to the police station for more investigations and questioning waiting to be charged with destruction of school properties among other charges with the officers promising to carry out an investigation in order to prove their claims.
This incident has sparked alot of mixed reactions from Kenyans who seemed to have been confused on why there was an increasing number of misbehaving learners since the reopening of schools. With a section of Kenyans claiming that they needed to be punished, others went ahead and called upon the government to consider introducing monthly mental health sessions to educate Kenyans on how to handle certain issues.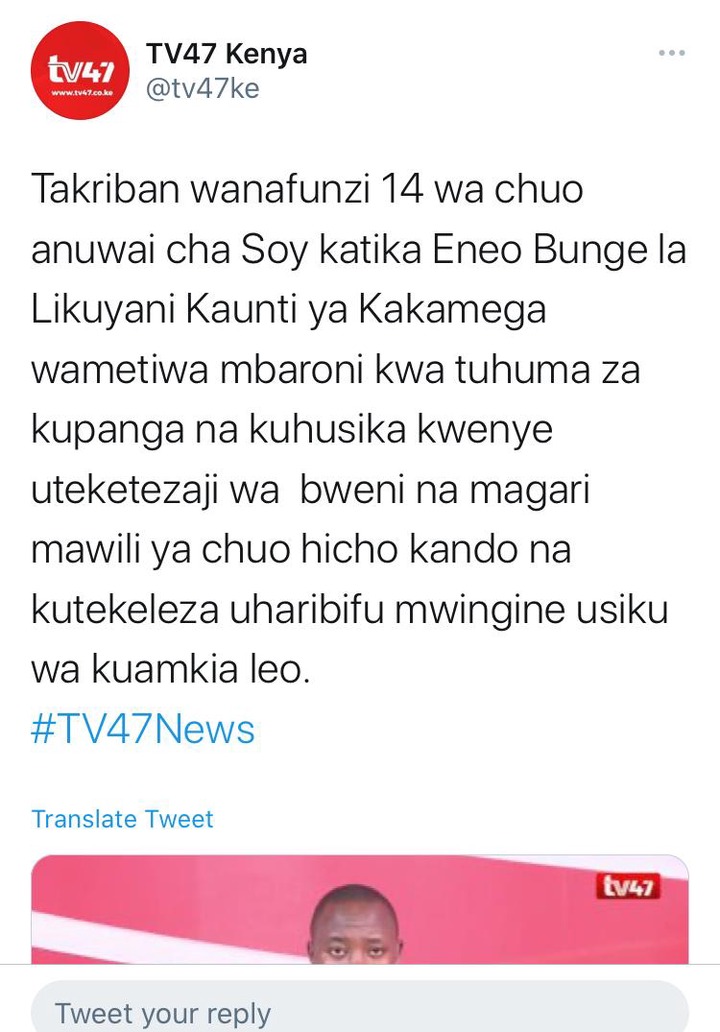 Content created and supplied by: TheReporterr (via Opera News )