A primary School in Tongaren in Bungoma county risk closure due to its poor infrastructure. The administration of mapera primary school in misemwa village Tabani ward said the school is in dire needs of funds, to improve it delapilated infrastructure.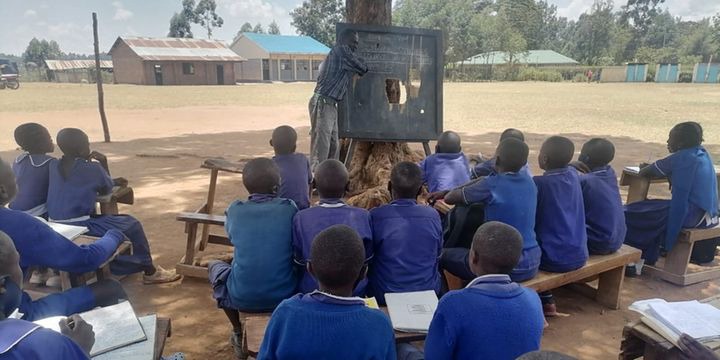 Mapera students learns under a tree
The school has a population of 530 pupils revealed delapilated classrooms with no toilets for learner's.
Some of the school learners are forced to relieve themselves at the school fence posing serious health risks and possible Health risks and possible cholera outbreaks and diarrhoea.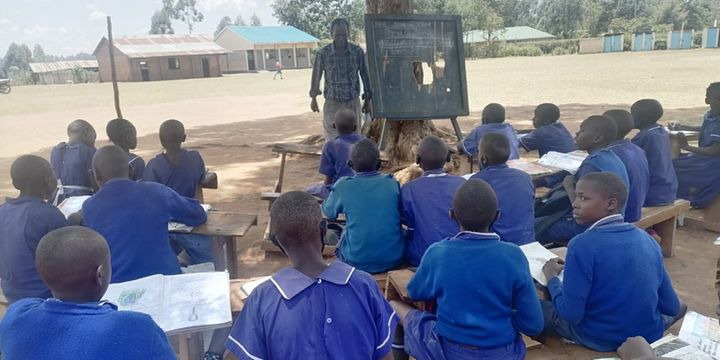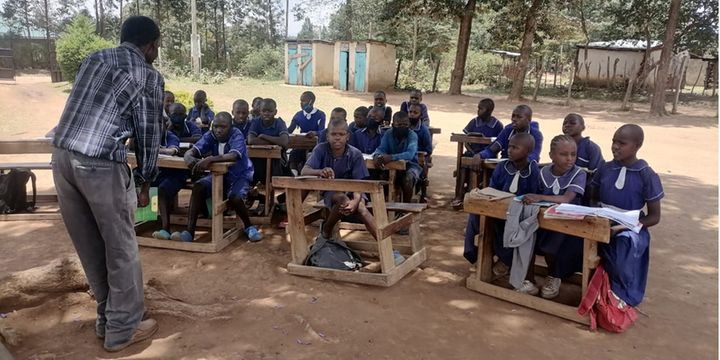 The school lacks water which also  a big challenge especially  this times of covid 19. As a result learners are forced to walk more than 4 kilometres to fetch water in springs for cleaning and wash hands.
The school deputy headteacher said learners are forced to take their learning under the tree in line with Covid regulations to avoid congestion in classes.
Deputy headteacher said" Our Mp Eseli Simiyu built us two classes some time back but now can't accommodate learners some who joined us after pandemic struck"
Follow , share,like and comment on my page
Content created and supplied by: Fello (via Opera News )