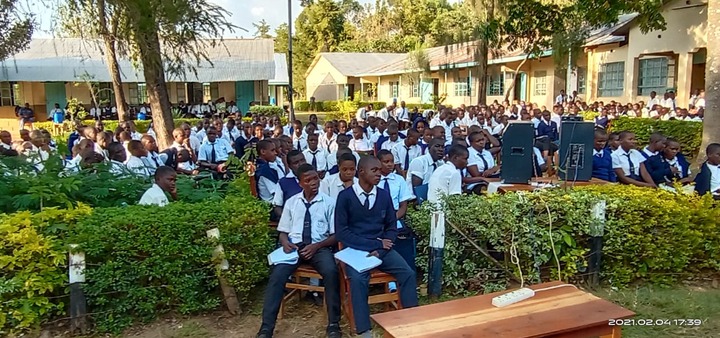 The government of Kenya has been steadfast in the fight against Corona in the country.This has made the schools safe from infections since little or no cases have been heard of in the schools.Besides that, the ministry of education has partnered with the local administration to ensure that all the school going children report back to schools.However,it is still not easy in some counties like Samburu where over 400,000 learners are still missing.
The changes in education system are expected to be of great benefits to the children.The new system will equip the learners with skills that will help them after school.The system puts more efforts on practical lessons as opposed to the outgoing 8.4.4 system that emphasizes on the examinations.
The Taskforce has recommended a raft of issues.The implementation process will have to be steadfast and expensive to the government.This is because of double transition to form one.The teachers will have to be employed in mass while more structures will have to be erected.However,part of the recommendations is that some of the senior schools will be merged.On the other side,the taskforce has also recommend that some primary schools will host the junior secondary schools.Some primary schools especially within the rural areas have huge chunks of land.It is part of this land that will be used to put up some junior secondary schools to accommodate the students within the areas.Now that boarding schools are slowly being reduced,there will be a need for many secondary schools.Below is a section of the recommendations.Number 3 talks of Primary schools hosting the junior secondary schools.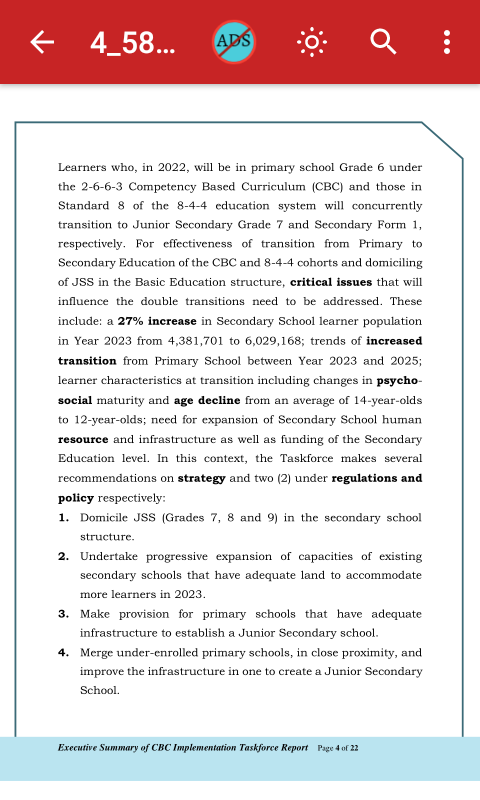 Content created and supplied by: Moz1 (via Opera News )