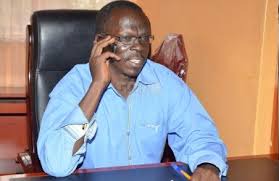 Former ODM Political Affairs Director and one-time SONU leader Wafula Buke claims that Rigathi Gachagua is a member of the deep state since his campus days. According to Wafula, Comrades feared Gachagua so much that while conversing and he approached, students lowered their voices for security. "He was the only confessed student I knew who talked to Moi directly and bragged about it," adds Wafula. 
Rigathi Gachagua, the current Mathira legislature, joined the University of Nairobi in 1985 and graduated with a Bachelor of Political Science and Literature degree in 1988.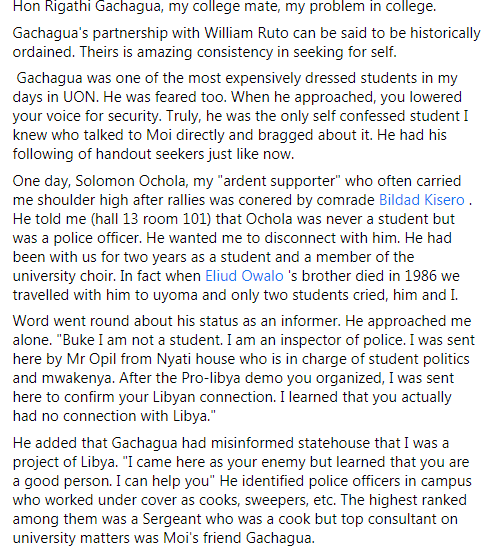 After graduation, from 1990 to 1999, Rigathi worked in various capacities in the KANU administration, including serving as personal assistant to the Head of Public Service and District Officer in different parts of the country.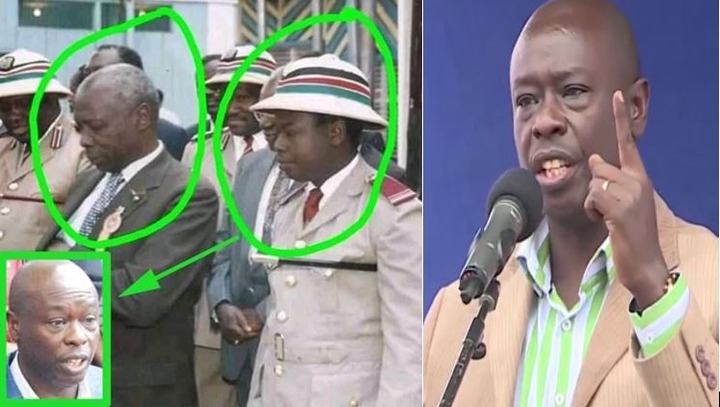 During the clamour for the second liberation, the Gachaguas (Rigathi and his late brother Nderitu) aligned themselves to the KANU regime with Rigathi joining the infamous YK92 group. 
Thanks to being in the good books of the system, Rigathi Gachagua became a personal assistant to Uhuru, a position he held till 2006.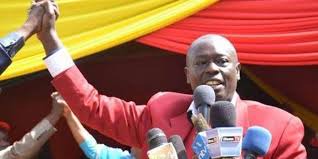 Content created and supplied by: Mapya (via Opera News )