It is sad that our children country-wide are not performing the prime responsibility that has put them in schools. Instead, they have indulged themselves in criminal offences more especially since schools were reopened.
Several cases have been reported whereby learners have burnt schools, others fighting Teachers, some students have been also caught with knives in schools whereas others students are rotting in jails for being found with petrol which they want to burn their school with.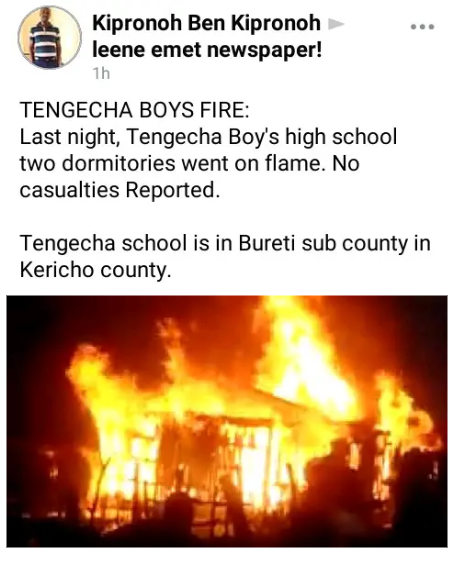 Still trouble is increasing daily in the education sector. It is sad that Tengecha Boys High School which is located at Bureti Sub-county in Kericho was set up on fire. According to the report given by the relevant source through Facebook, the two domitories of Tengecha Boys High School caught into flames last night. The cause of the fire is not known though no student was injured.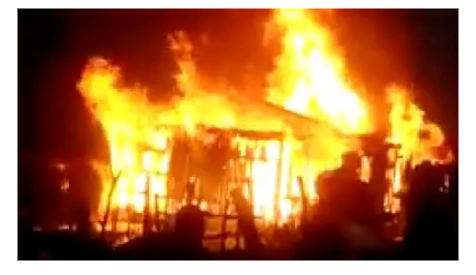 The cases of burning schools are now becoming rampant. Learners have been warned to stop such behaviors but in vain. The government of Kenya is likely to take action upon learners who will be caught in such acts. Kenyans are left in dilemma upon when such evil happenings will come to an end in the ministry of education. The solution has not yet been established. Please give your views on how we can end such strikes.
Content created and supplied by: Asuma (via Opera News )