Why Schools May Reopen Next Month, CS Prof. Magoha Directed by Senate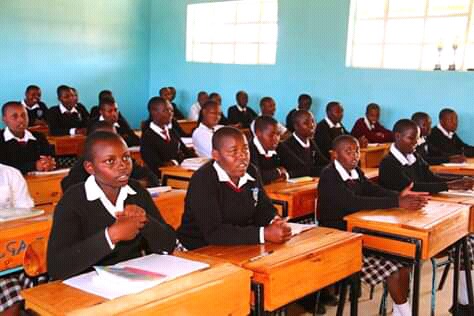 Secondary school students in class. | Photo| Courtesy| Twitter|
Controversies surrounding the reopening of schools in the country have been taking twists on daily basis.
The Senate committee has asked the government to consider reopening of school next month with strict adherence to Covid-19 rules.
The Senate proposed phased reopening in a bid to protect the lives of teachers and students as the curve of the pandemic is being studied.
Education Cabinet Secretary Prof. George Magoha and team earlier pushed the reopening of basic, second and tertiary institutions to 2021 in January following the high confirmed cases of Covid-19 in the country.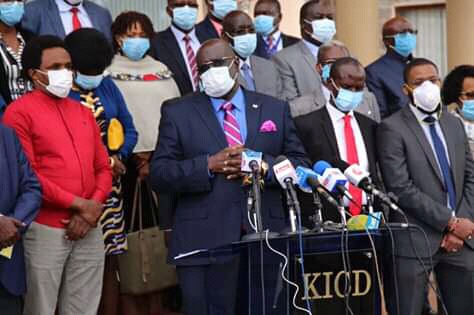 CS Prof. George Magoha at KICD. | Photo| Courtesy| Twitter|
However, the Senate Education committee poked holes the Ministry of Education over their proposed online learning, asserting that the project was set to benefit a few students, and leave the poor unattended.
According to the Senate, the virtual learning is facing numerous challenges on a daily basis and it is poorly planned in meeting the societal placement.
"The delivery of the curriculum and continued learning through virtual and distance learning programmes is facing numerous challenges and appears to be poorly designed to cater for all the learners due to their varied needs and abilities," the Senate education committee noted.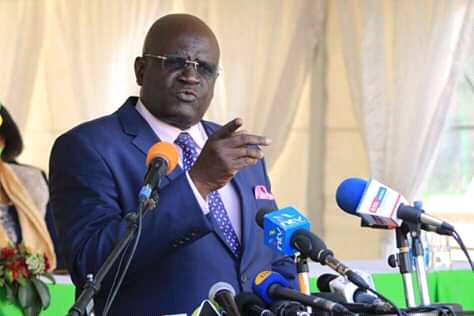 CS George Magoha at a past event. | Photo| Courtesy| Twitter|
Should the Schools be reopened next month amidst Covid-19?
The Senate agreed and settled on phased reopening of schools as other suitable measures were being coiled by the government.
According to the Senate ruling, phased reopening of schools will see classes divided into smaller groups which will allow each group own its specific room to conduct the learning.
"Priority should be given to the national examinations classes (KCPE and KCSE) so that they can continue with syllabus coverage and prepare for examinations," Nominated Committee chair Alice Milgo said.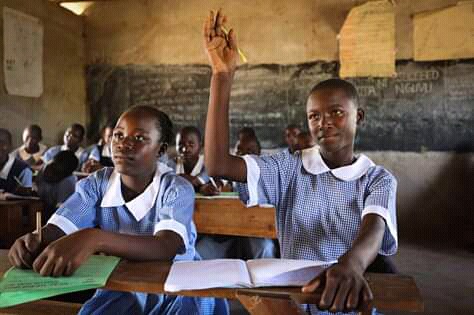 Primary school Pupils in class. | Photo| Courtesy| Twitter|
Milgo also brought t limelight that there is unfair and unequal lesson distribution on matters online and distance learning programmes.
She added that frequent hand washing and general hygiene should be done twice in a single day should the government open the schools next month.
Source: Emmanuel-Wamalwa (via Opera News )