When we are in high school we are encouraged to work hard to go to university and pursue the career of our choice. We study hard with the ambitions of joining universities in our country and making our dream to come true.
When you happen to get the points which guarantees you to go to university then you are one of the happiest.
A certain lady also had the same ambitions. Coming from a poor family background she decided to work hard to go to university so that one day she will change the history of her family.
She went to the university did her best in the course which she was Persuing which happened to be biochemistry. By good luck God saw her through and she got first class honours in her course. Getting a first class in the university is never an easy job, it requires a lot of sacrifices and after getting it, you have hopes of getting job immediately stepping out of university premises and later coming back to study masters.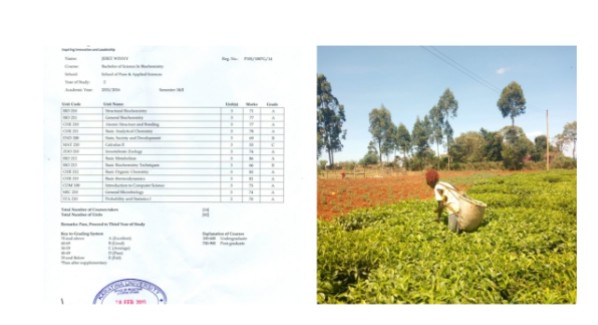 This was not the thing for this particular lady. She went out everyday looking for a job that was related to her course but every door she knocked there was no positive response. She tried her best until having no hopes left, she decided to go back home and join her fellows in picking tea in tea plantation near there home. Her hopes of getting there family out of poverty stated fading away.
Life had to move on, she worked in the tea plantation which paid her little money but it was better than nothing. It was not easy for a degree holder to go back to tea plantation picking tea for survival.
Getting a first class honors does not always guarantees a person in getting a job leave alone well paying job.
Please read and leave some comments.
Content created and supplied by: Betounic (via Opera News )