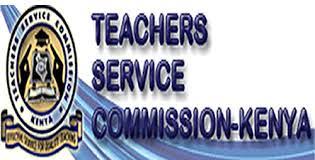 Teachers across the country are trying to see that they complete the syllabus for the learners.The class eight and form four candidates are preparing for their national exams that are set to begin next month.The only one major challenge to this is the schools unrests that are quickly engulfing the dormitories and leaving the parents with thousands of shillings to pay for the damages.
TSC has been in the forefront in employing and promoting the teachers.In the recent past,close to 100,000 teachers have been promoted as per the TSC statistics.However,this has been done under the CPG scheme of service.This means that the teachers who are under Knut have been left out in the cold.Knut has objected this consecutively but no progress so far.
CBC Taskforce has done its part and handed over its report to President Kenyatta for implementation.TSC has also been tasked with some new recommendations that it is expected to implement.Among them is that all teachers who will be teaching under CBC will be required to have the certificate of good conduct.Besides that the teachers who abuse drugs are in for a rude shock in future.
Currently, atleast 33,000 teachers are going on with their interviews.These are those who want to be schools Administrators.The slots are only 15,000.TSC has however noted that the interviews are moving on well with no hitch on the fourth day.The good news is that the Commision has promised to fast track the appointment of the successful candidates.This means that they will not wait for long before receiving their letters as in the past.Opera mini wishes all the interviewees all the best.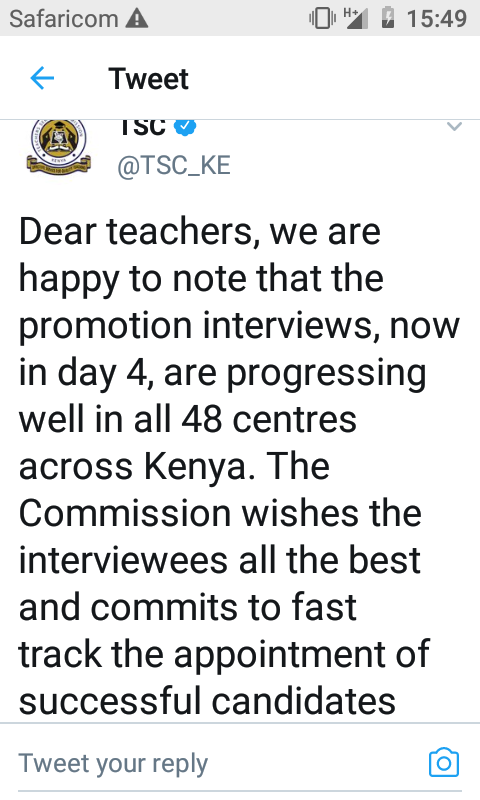 Content created and supplied by: Moz1 (via Opera News )