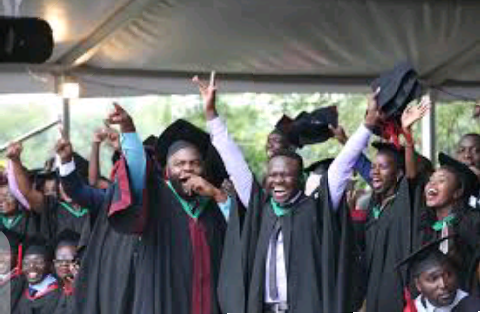 Education is key for any young person who want to be successful in life. The former South Africa president Nelson Mandela once said, education is an equilization between the rich and the poor.
The university and college students in Kenya have a reason to smile after the goverment dropped her earlier intention of increasing the varsity fee.In a consultative meeting between,the treasury,the higher education and the National Assembly committee on Education have agreed not to hike any fee in learning institutions.

The chair to the committee of education in the National Assembly Florence Mutua said considering hard economic times Kenyans are facing,it will be prudent if the government will consider increasing more funding to Higher Education Loans Board. This will help learners as they will increase funding to the needy students.
Helb currently gives a minimum of Sh.37000 and a maximum of Sh.60000. The needy students also are given bursary by the Helb. The Vice Chancellors of various universities wanted the goverment to increase the tuition fee from sh.16000 to sh.48000 but the goverment has failed to act accept their suggestion.
Content created and supplied by: @chibupress (via Opera News )