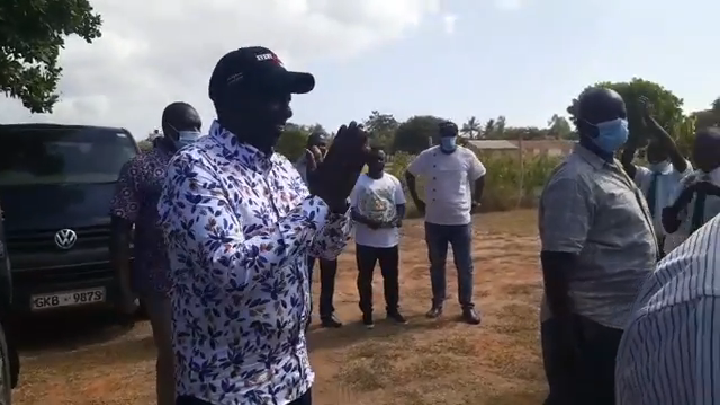 Photo courtesy
Earlier today deputy vice president William Ruto made an impromptu visit at Kiwandani secondary school in Kilifi where he is currently on a three day tour starting yesterday.
Students and students alike waited patiently for him and true to his word he arrived on time much to the excitement of everyone present. Though he was in a hurry to attend a rally at Kilifi town, he still managed to spare time to share a moment with the school going students.
The highlight of the moment was when a bold student who had prepared a Swahili poem (shairi) was given the chance to recite it and as expected he grabbed the opportunity with both arms. The boy was articulate praising the deputy head of state for his impeccable development record as the other students and teachers cheered him on.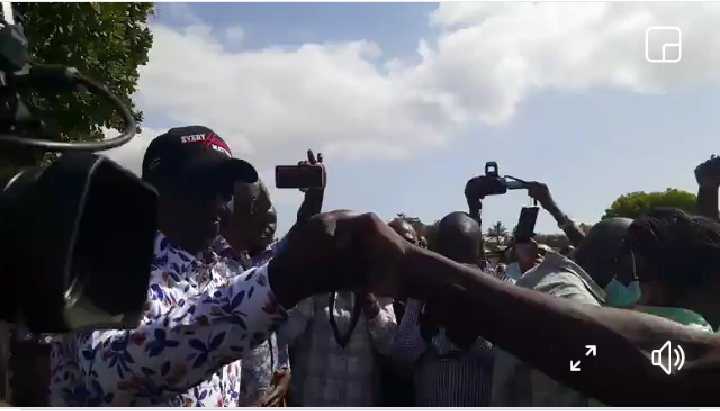 Photo courtesy
One of the stanzas "Ruto ni Mchapakazi" loosely translated as Ruto is hardworking was received by a wild cheers and applause as the student went ahead to recommend the deputy president as the preferred presidential candidate come 2022.
The deputy was no doubt greatful and impressed by the young talent.The deputy president signed the visitors book and left but the impression left behind by the talented young man will forever be remembered in that school.
Here is the link to the video
https://m.facebook.com/story.php?story_fbid=10223772333593058&id=1135489031
Photo courtesy
Follow my page for more fascinating articles
Content created and supplied by: Bowlingforsoup (via Opera News )