Good News To Students as Senators Push Magoha To Reopen Schools in September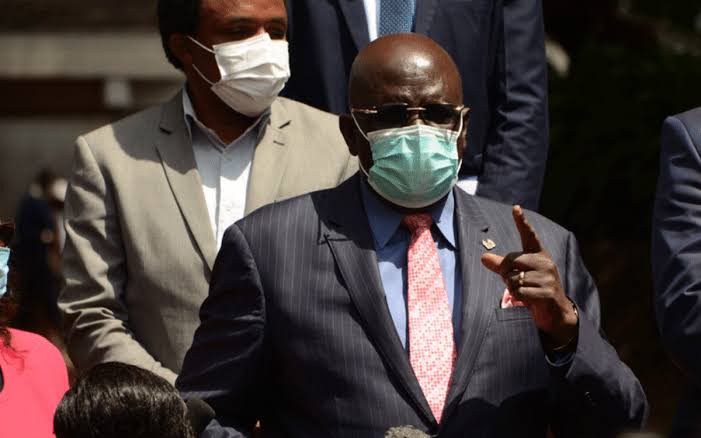 The Senate Education committee now wants the government to reopen primary and secondary schools next month in phases so as to protect students and teachers from Covid-19.
The move my the Senate committee comes at a point when the ministry of education ruled out possible reopening of schools this year because the Covid-19 infections are on the rise. The ministry of Education as a result pushed the reopening of secondary, basic and tertiary institutions to next year.
The Senate committee argued that it had taken that decision because the virtual learning being advocated disadvantages students from poor backgrounds.
The committee chairperson, Senator Alice Maligo(nominated) revealed that the timetables for online classes are inaccessible and also the time set aside is inadequate.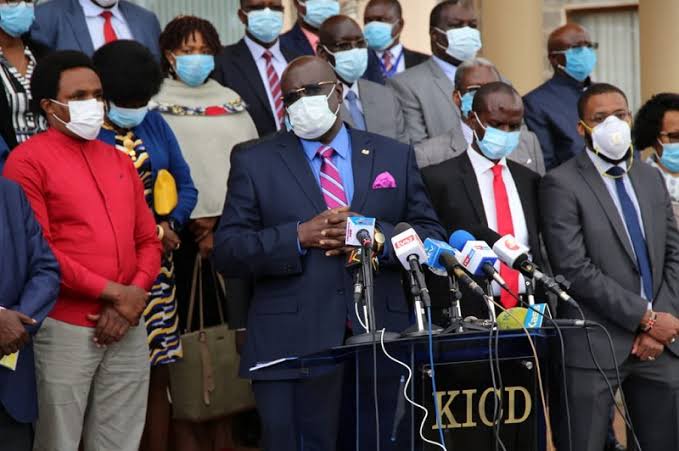 The report by the Education was given a title Continued Learning and Reopening of Learning Institutions Despite The Covid-19 Pandemic.
The committee revealed that phased reopening of schools will care for all levels of students because a small group of learners is given a specific room where they only interact with their classmates.
The report states that utmost priority should be guaranteed to KCSE and KCPE candidates for them to cover their syllabus effectively.
The committee further suggests that the first lessons upon reopening should cover on how to stay and the response to emergency drills as a result of Covid-19.
Don't forget to share with us on your thoughts on the matter.
Follow and share for more updates.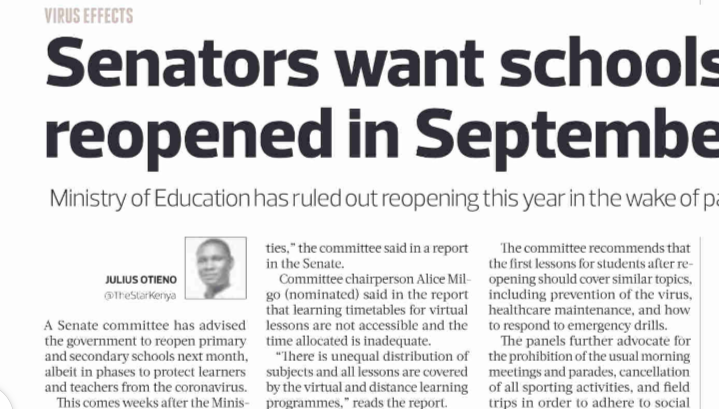 Source: 360°News (via Opera News )