The covid 19 virus has brought more harm. It has left many jobless and many businesses affected. The most affected sector was the education. Since mid March parents have been forced to stay with their kids at home. Just after the drop of infection rate, the government through the ministry of education decided to open up the schools in phases.
The first phase was grade four class eight and form four. The government decided to also open up the economy so that citizens could cater for their basic needs. Since then there has been a rise of the covid 19 virus. This has been termed as the second wave of the virus. The virus has now landed in schools. There are hundreds of teachers and pupils who have already been infected by the virus.
Though the government is insisting that pupils are safe at schools, recently one student from St. Elizabeth girls in Busia succumbed to the virus. The most heartbreaking part is that there are a total of 65 teachers who have succumbed to the virus out of which 14 are principals. This has raised an alarm mong parents who are now fearing for the safety of their pupils.
With the second surge of corona virus in the county has thrown kenyans in worries. The second spread of virus has ravaged various economy sectors without spared learning institutions. Prominent politicians have succumb to corona virus. The ministry of health under the leadership of cabinet secretary Mutahi Kagwe has insisted kenyans to adhere to the ministry of health Covid-19 protocol guidelines measures.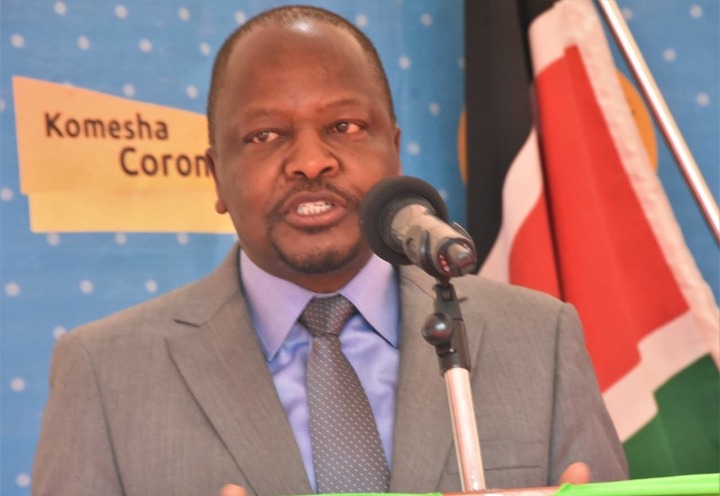 Education Sector is sector that is hard hit by the pandemic. Closure of school dealt a major blow to many school going children especially those who relied on school for food.
Though government announced phased reopening of school that saw grade 4, standard eight and form four report back to school in October 12, 2020, over 10 million learners are still at home.
However, many teenager are still under stress and depression brought about by impact of covid-19 pandemic. Domestic violence in families have forced many teenagers to take their life. Today a family in Tinderet Nandi county is still in disbelief after standard eight candidate committed suicide in unclear circumstances. The boy committed suicide after successful going through intiation.
These measures are very simple not complex as kenyans thinks. These measures are such as keep social distancing, wearing facemasks and wash hands with regular running water. If Kenyans adhere to these guidelines measures they will be able to curb spread of virus and save lives. But some kenyans and especially politicians have ignored those measures.
In this period of virus candidate classes are have reported back to school for second term in preparation for their final examination. While in school ministry of education and others education stakeholders have emphasized learners and teachers to adhere ministry of health Covid-19 protocol guidelines measures.
A crisis is looming in schools as 100000 teachers are set to stay at home when schools fully reopen in Janyuary 2021. These are teachers who are 58 years and above and those with underlying health condition.
Most of these teachers are school heads and deputies who fall in high risk age bracket. This will result to management problems in schools. It will not be possible for principal or deputy to work from home. Absence of school head will bring about management challenges in schools. Deputy plays an important role of ensuring discipline is upheld in school.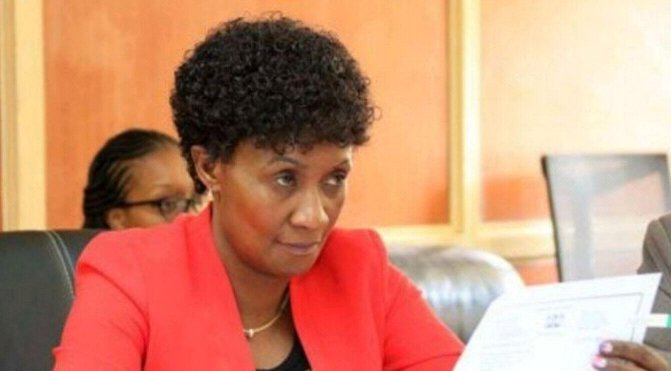 Shortage of teachers in school will also be another challenge. 100,000 teachers staying at home will be a big problem to the ministry as it will compel government to hire more teachers. This will be a burden to government which may not be attainable since their is already a shortage of teachers currently in schools.
The question of teachers working at home has been a subject of discussion. According to KNUT secretary general Wilson Sossion it will be impractical for teachers to prepare professional documents for other teachers.
Kuppet secretary general has also asked TSC to clarify how teachers will work from home saying that some teachers handles critical subject like sciences that requires in person teaching.
Teachers will soon have to go back to class for refresher courses as the Teachers Service Commission (TSC) plans to set up a school to train all teachers. A recent research by the Commission shows that most teachers exhibit weaknesses in teaching strategies, preparation of professional records and poor classroom management.
This comes detectives from the Directorate of Criminal Investigations (DCI) have arrested 44 school kids at the Mountain View Estate in Nairobi.
The kids who included 26 boys and 18 girls are aged between 14 and 17 years. All are in primary and secondary schools.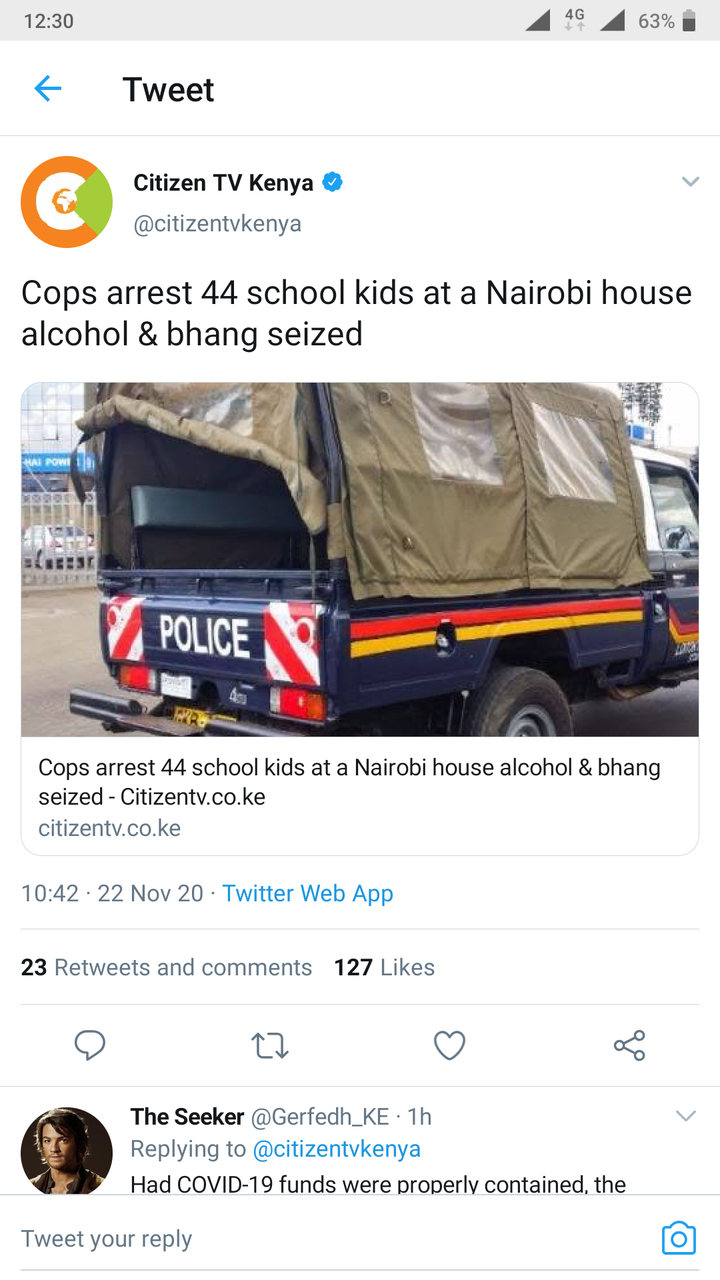 In a statement after the arrests, DCI detectives said various alcohol brands and bhang were recovered.
Also arrested was 41-year-old Millicent Kithinji who had hosted the children at her house. She was picked up by Darogetti-based detectives for questioning.
And although the probe into the matter is ongoing, detectives say the kids had traveled from Nairobi and Machakos, begging the question of how they travelled in a group without detection.
Content created and supplied by: Latest22 (via Opera News )