Introduction
Certifications are very crucial, especially when a person is seeking for a job. The IT or Computer Science certifications supplement a person's skills. Such certifications can also be essential in validating someone's ability to use a particular technology or performing a given Information Technology job. It is a good idea for an IT person to get certified due to the changing trends in technology. This helps him to distinguish himself with other competing job candidates. It also proves the skills the person has towards the changing nature of technologies.
1.Certified Information System Security Professional(CISSP)
CISSP is one of the hotcake IT certifications in the market. It can be suitable for those who are serious in the career of Information Security. This advanced certification level is offered by International Information Systems Security Certification Consortium (ISC)2. The requirement of obtaining CISSP is by first getting an experience of a minimum of 5 years in two or more domains of the certification. The next step is scheduling the examination that one has to pass for it marks the completion of the endorsement process. Lastly, the owner has to maintain the certification. The continuing education requirement for CISSP is getting continuous professional education for example, 120 CPEs within 3 years.
2.Certified Information Security Manager(CISM)
It is one of the top credentials for the IT professional. The manager has the responsibility for developing, managing, and also overseeing information security systems. For the candidate to obtain CISM, he should first pass the examination. He should also agree with Information Systems Audit and Control association(ISACA). Five years of work experience in security is required for verification. Then, the student must submit an application for CISM certification. Finally, the student should agree to the CISM education policy of CPE. 
3.Certified Ethical Hacker(CEH)
The International Council of E-Commerce Consultants deals with this level credential level. The CEH holder has the knowhow and skills of hacking practices such as use of Trojan horse. The person is able to attack information systems after which he exploits vulnerabilities. The holder has to undergo a 2 years training in information security course. He should then submit an exam eligibility prior to examination voucher purchasing. The person requires training courses covering CEH examination.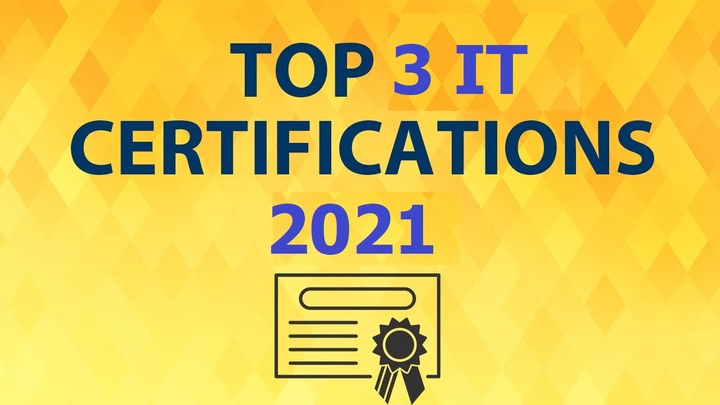 Content created and supplied by: pureman (via Opera News )