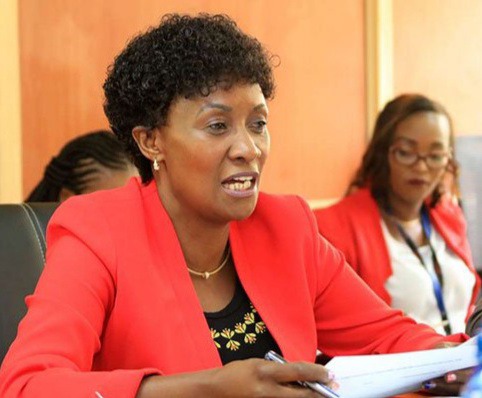 The kenyan educational system has evolved over years. The educational changes were occasioned by the emerging needs of the country. The leadership formed Commissions and taskforce to do situational analysis and inform the government on the newest trends and advise on international best practices in the management of education in the country. The current 8-4-4 system has been in use for over two decades now will soon be scrapped following the introduction of the competence based curriculum. The new programme according to educationists will address the educational gaps that have been exposed in the 8-4-4 system.
Another milestone in the education sector was the creation of The Teacher Service Commission to manage the affairs curriculum implementation in the country. The TSC is a constitutional body that is is mandated to register qualified teachers, advertise employment opportunities and recruit teachers who merit to teach in primary schools ,secondary schools and teachers training colleges. The Commission is also responsible for transferring and promoting teachers as well as administering discipline on nonconformist teachers. The TSC has improved over years improved its service delivery to teachers ,saving them the expense of time and money.With devolution,the Commission also decentralized its services up to the subcounty level to help serve its employees better.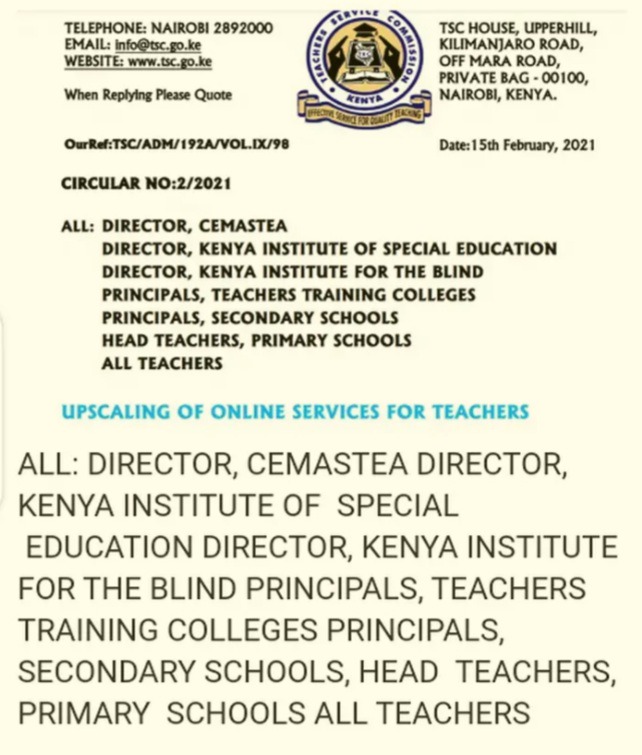 Another factor that has enhanced service delivery was embracing technology in the management of teachers.The commission has achieved over 80% digitization of teachers records. The Covid-19 pandemic offered a challenge to the Commission where teachers would frequent offices for services. Many teachers have been able to apply for employment and promotions online without physically visiting the TSC offices. Digitization has cut down on bulky paper work making operations by TSC faster and more efficient. To this effect the Commission has issued a circular on how the transfer, recruitment and promotion of teachers will be carried out going forward.Teachers in need of the services will be required to log into the TSC portal www.tsc.co.ke and apply for the respective service. The employer has also directed that teachers should update their email account before the end of 39 days after which the head of Institutions will forward the information to the commission.
Content created and supplied by: Lumedia (via Opera News )