The Corona pandemic brought everything to a standstill including the education systems of various nations of the world. Kenya was never an exception to the circumstance. Currently, several nations and governments are trying to adjust to the new normal by coming up with various strategies to compensate for the learners' lost time.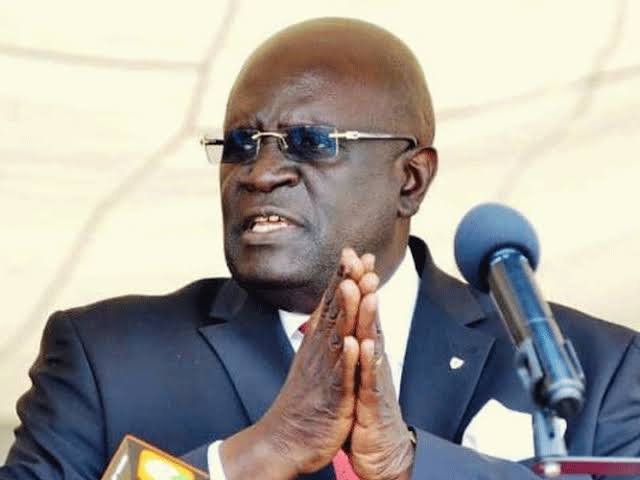 In Kenya, the Ministry of Education following a long series of discussions in line with the rules and guidelines from the Ministry of Health drafted a school calendar both for primary and secondary education to cover the delayed 2020 academic year. These were terms 2 and 3.
However, it has been something confusing even including stakeholders in the Ministry like teachers, parents, and learners themselves to comprehend the revised calendar. This is because the calendar is different from the traditional one that has been in use for quite a long period.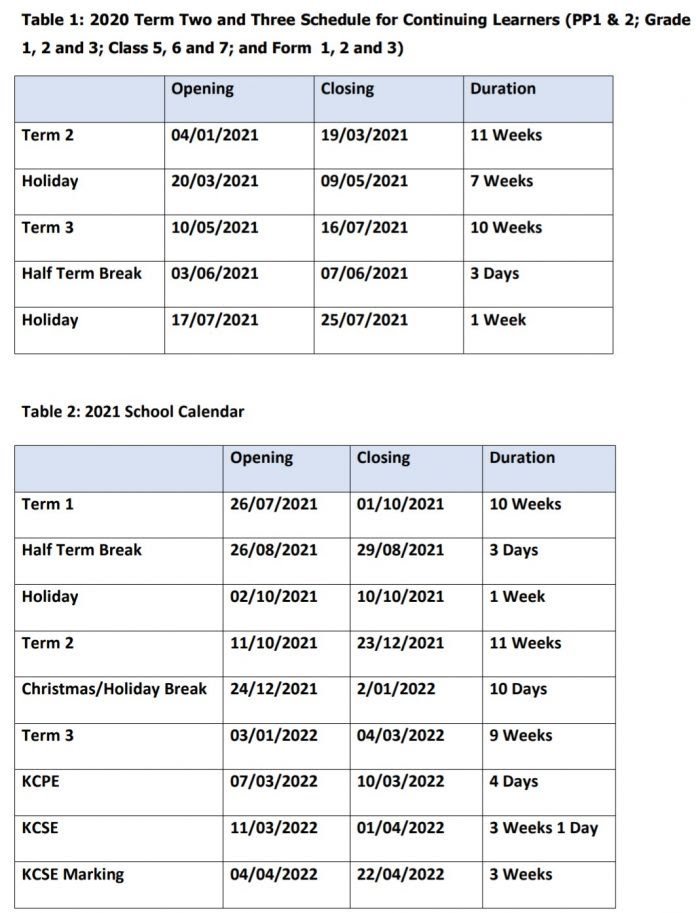 An interpretation of the delayed 2020 term three is that it will kick off from 10th May 2021 to July 16, 2021. The term is shortened for only seven weeks to allow swift transition of learners to the next level. All the four years kids will have to wait until July 2021 to join PP1. This is when the new 2021 academic year will begin.
The current Grade 4 Competency-Based Curriculum pioneers will transit to Grade 5 in July 2021. Together with the class 8 candidates who are set to sit for their final primary education examinations in March will stay at home as other learners complete term 3. Below is also a revised calendar running up to 2023 when it is expected that the calendar will then be brought back to normal.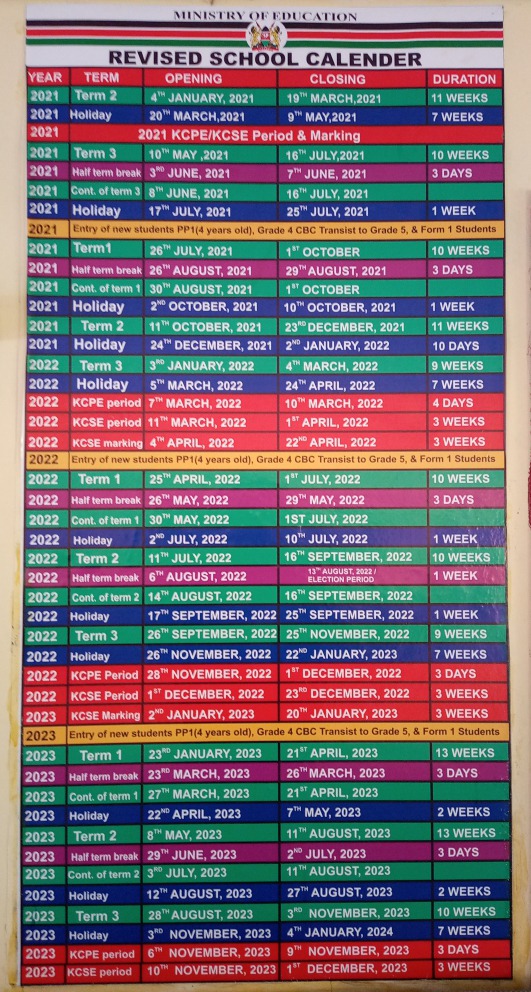 Thanks for reading my article. Please like, comment, share, and follow me.
Content created and supplied by: FinestNews.Com (via Opera News )