On 26th March 2021, President Uhuru Kenyatta directed that all learning institutions should be closed with immediate effect. The President ordered that all physical learning should be suspended until further notice except for students who are doing examinations.
Following the Presidential directive, Universities and colleges have already complied. Those that had opened for physical learning have issued a communication to students ordering them to clear the premises with immediate effect.
According to the memo issued by Laipkipia University and Multi-Media University, Students have been asked to vacate immediately.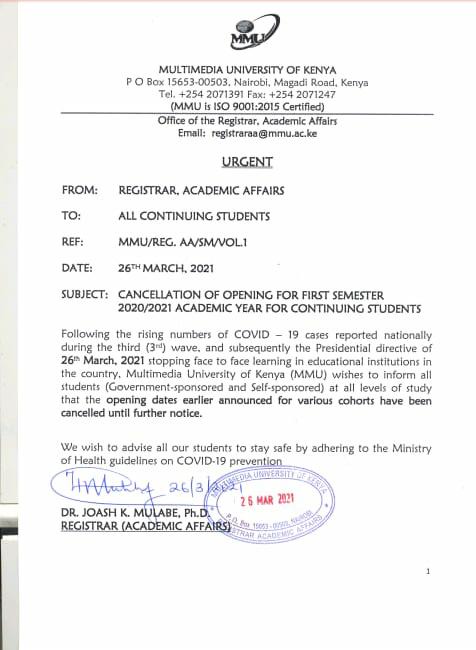 ''Following the rising of Covid-19 cases reported nationally and the presidential directives stopping face to face learning in educational institutions across the country, Multimedia University of Kenya wishes to inform all students at all level of study that the opening dates that had been announced earlier are suspended with immediate effect until further notice.'' MMU memo read.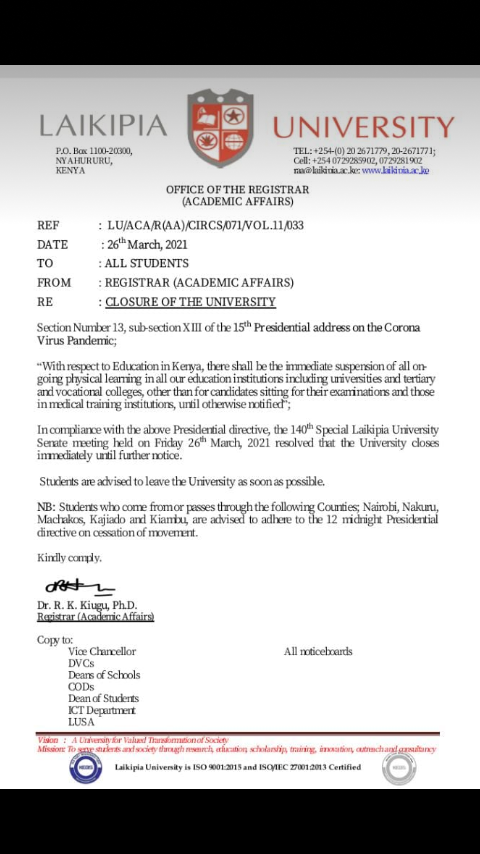 Other Universities are also expected to release their official memos to students as per the Presidential directive.
Content created and supplied by: Mavin_Mabonga (via Opera News )