Elizabeth Bragg was the first woman to earn a civil engineering degree from an American university.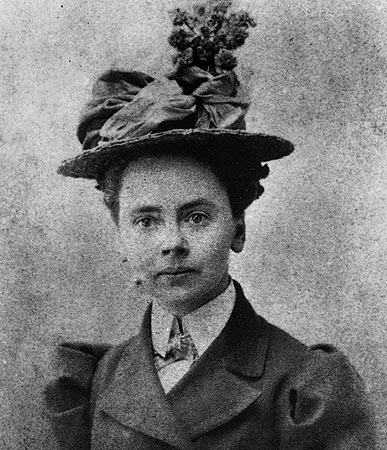 She was born to a wealthy family in San Francisco, California in 1858. Elizabeth was extremely good at math.
She went to the preparatory high school that was attached to the University of California at Berkeley. And once she finished high school there, she went straight into civil engineering.
She paid no mind to people that thought she didn't belong there because she was a woman, and she graduated in 1876 from the College of Civil Engineering with her Senior Thesis "A Solution of a Peculiar Problem of Surveying."
After graduating she became a teacher until her marriage, at which point she retired from teaching and became a full-time mother and homemaker until 1929 when she passed away at 71 years of age.
Elizabeth Bragg received her degree in civil engineering from the University of California, Berkeley in 1876.
Bragg married George Cumming in 1888, a civil engineer with the Southern Pacific Railroad Company and they had three sons.
Elizabeth Bragg Cumming died on 10 November 1929, and is buried in Cypress Lawn Memorial Park, Colma, San Mateo County, California.
Content created and supplied by: Professor00 (via Opera News )