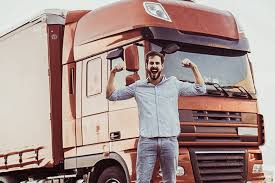 Every Graduation season, universities advertise their amazing careers to their graduates who could land after completing a degree. This leads to many people being forced to believe that their chances of landing a decent-paying job are minimal without a university degree. in the rush to seek employment the recent glad we'll have faith in their big race to land them a decent job. The reality of employment things is when they graduate they realize that it takes more than a degree to get a job.
1.App developer.
The internet has revolutionized. how we do things and their increased use has opened up opportunities for employment. an app developer is tasked with the job of creating, designing, and modifying have speeded up. developers take into consideration as specific as to implement performance graphics content and capacity of different views.
2.Locksmith.
While many people streamed through institutions of higher learning to complete, to look for White Collar jobs traditional trade like locksmithing has witnessed a shortage of new arrivals for some years now. As a locksmith, you will deal with installing repairing, and adjusting locks and cars, doors, windows, and anything else that involves locks and keys.
3.Records manager.
No one knows you better than yourself. if you feel like you are detail-oriented and exceptionally organized, a records manager job might be just what you need to make a living. The record manager is a star with the responsibility of supervising and organizing documents.
4.Plumber
Plumbing is a job despised by many people as you have to get your hands dirty to make a living from it. but these individuals don't know that plumbing is actually a well-paying job. Most plumbers are making an exact off 50,000 Kenyan shillings a month. Plumbers are tasked with the responsibility of installing, repairing, and replacing pipes that carry water or steam gases and other liquids.
5.Safety coordinator.
If you have some interesting safety infrastructure and construction you can pursue the career of a safety coordinator. Here you will be tasked with the responsibility for carrying out inspections safety training and other construction-related tasks. You can also quite easily get employed on top construction projects and right up to the Bronx quickly.
6.Heavy and tractor-trailer truck driver.
if Motoring and trucks have always been your thing and you did not manage to join campus? you may want to consider being a truck driver. Luckily you don't need the education to qualify for this job. Instead, you just need a commercial license and you are good to go. Your earnings will rise steadily as you spend more time doing what you love most driving trucks and making deliveries.
7.Electrician
There's an ever-increasing need for more electricians. Electricians are responsible for wiring and fixing electrical stuff. electronics in both residential and commercial properties to be accredited as qualified electricians college diplomas and university degrees are not required.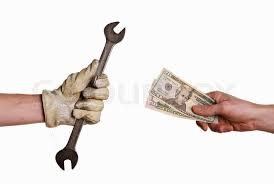 Content created and supplied by: de_vancy (via Opera News )