Nowadays, many people cheat in the exams. It has become a normal thing. But even if so, there are people whose cheating techniques have been outstanding from other people. These people have put a lot of creativity in their methods of cheating. Anyone who comes across these techniques would definitely say that these people are geniuses and deserve awards. Below are 8 genius exams cheaters who deserve awards and high marks for their creativity.
1: Writing On The Mask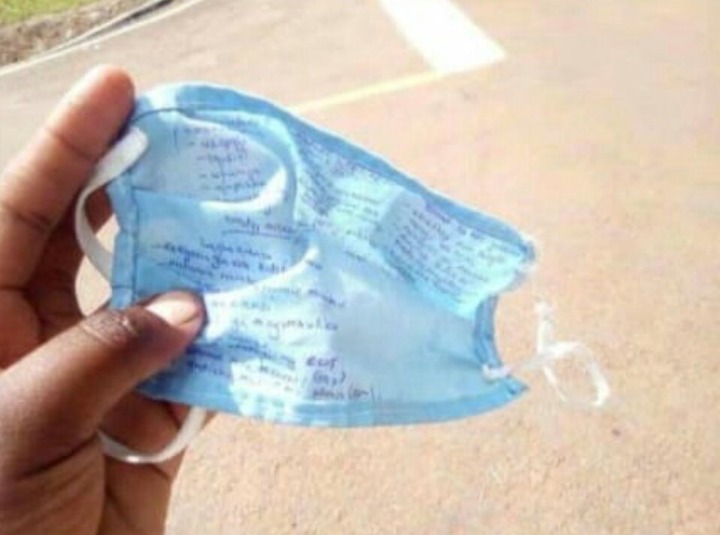 With the current situation of Coronavirus, all the students are expected to put on their masks while in school. No teacher would ever think that students can cheat with their masks.
2: Answer On The Hair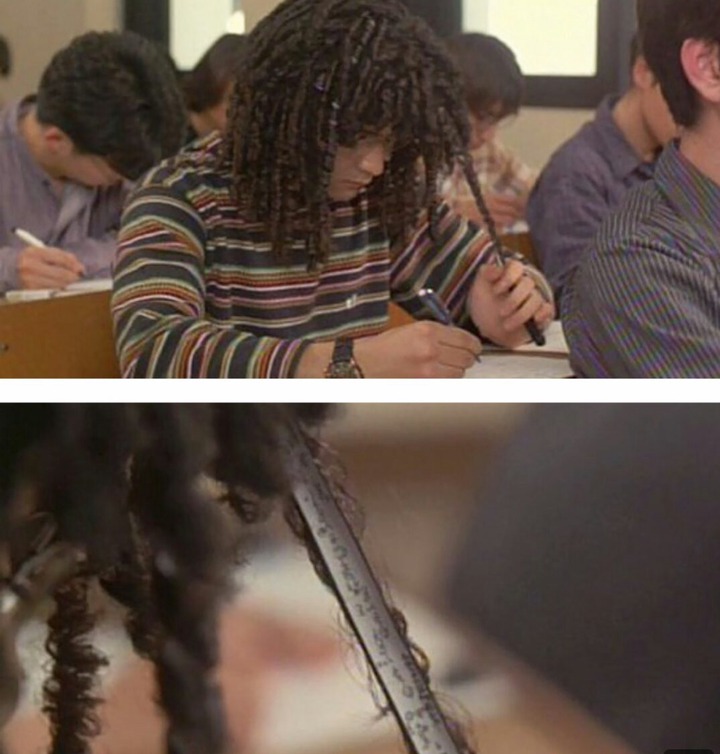 This student wrote on a very small piece of paper and put it in his hair.
3: Answers On A Juice Bar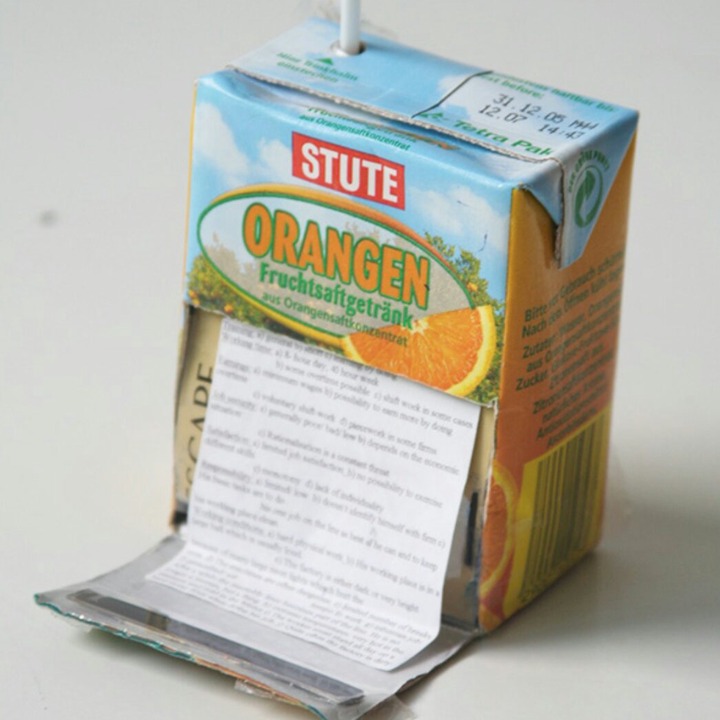 This student wrote answers in a juice box. No teacher would ever suspect him of cheating with the juice box because they will think that the juice hox has juice in it.
4: Using A Fake Hand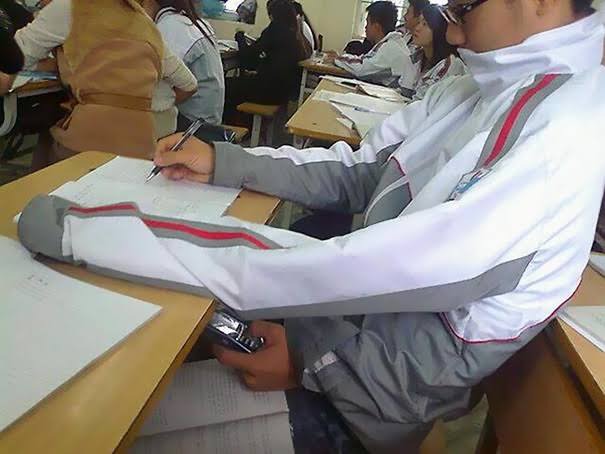 This student put a fake hand on the table and used his real hand to cheat the exams with a phone.
5: Periodic Table On The Shoes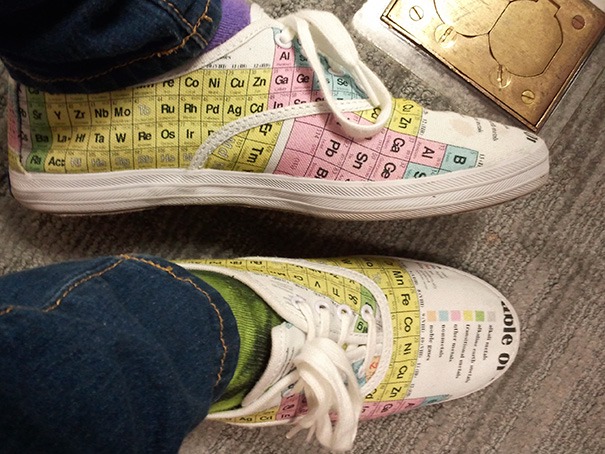 A teacher will think that these are normal shoes but when you take a close look at the shoes, you will notice that a periodic table has been designed on the shoes.
6: Answers In The Clothes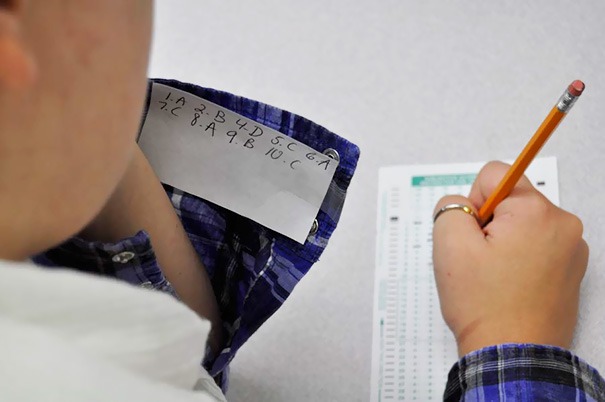 When you sit in this position, no teacher would ever suspect that the student is copying.
7: Phone In A Calculator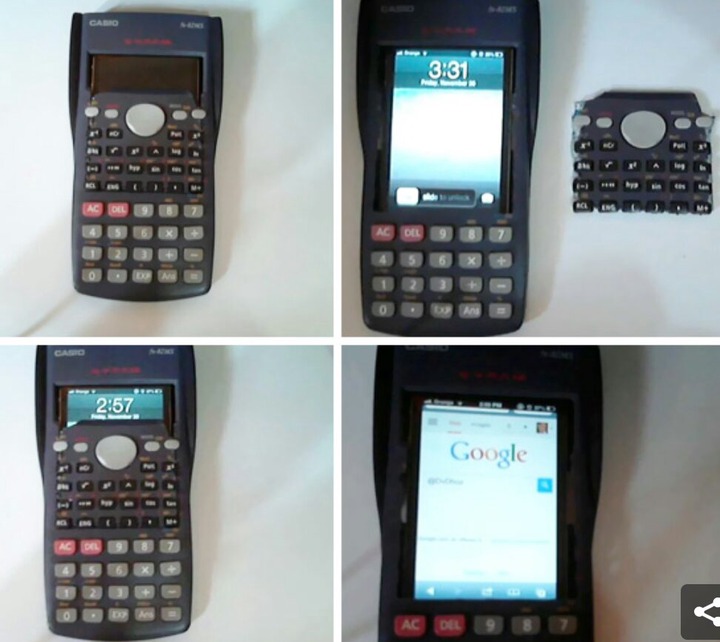 When the calculator is sealed, it will look like a normal calculator but there is a phone inside the calculator. No teacher would ever suspect the student of cheating.
8: Answers On The Finger Nails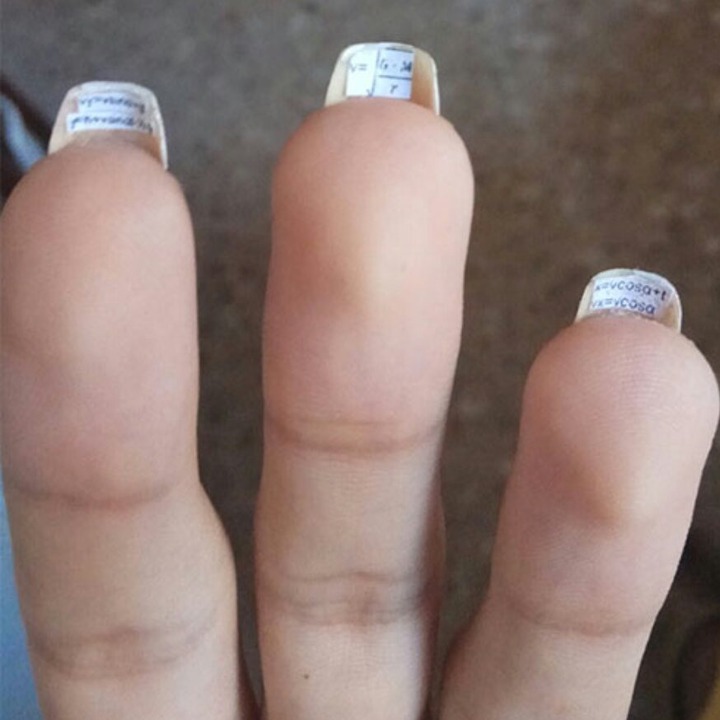 This student utilized his long fingernails and wrote answers on the finger nails.
Content created and supplied by: PwaniDailyNews (via Opera News )