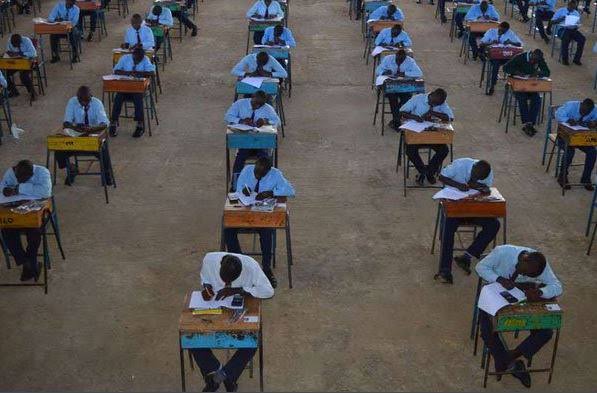 Schools are staring at a strain on infrastructure,funds and staff in the next two years as the education system changes competency-based curriculum (CBC).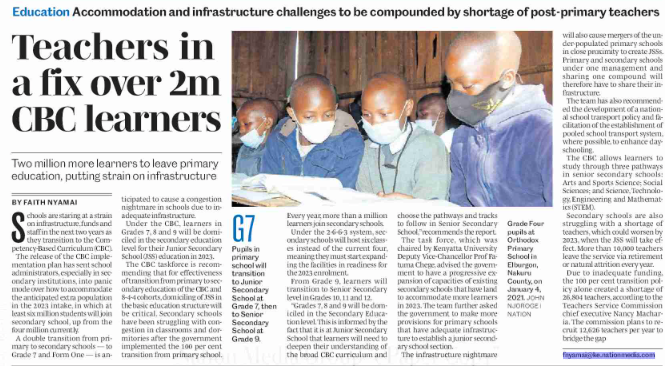 This is due to the release of competency based curriculum implementation plan that has send school administrators especially those in secondary institutions into a panic mode over how to accommodate the expected extra population in the year 2023 intake. The intake will see at least 6 million students joining secondary schools from the current 4 million learners.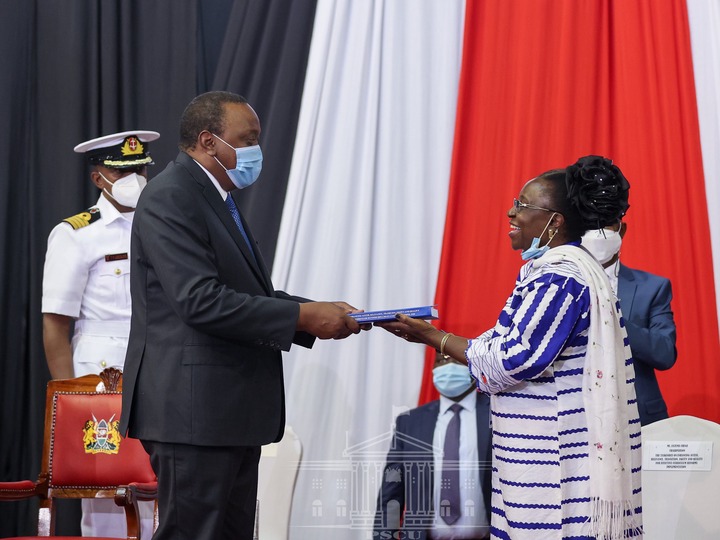 A double transition from primary to secondary school to grade 7 and form one is anticipated to cost a congestion nightmare in schools due to inadequate infrastructure.
In the CBC system learners in grade 7,8 and 9 will be in the junior secondary school level in the year 2023.
CBC task force is recommending that for the effectiveness of the transition from primary to Secondary Education of the CBC and 844 cohorts domiciling of junior secondary school in the basic education structure will be critical.
Many secondary schools in Kenya have been struggling with congestion in classrooms and dormitories after the government implemented 100% transition from primary school to secondary school.
Secondary schools are also struggling with shortage of teachers which could worsen by 2023 when the junior secondary school will take effect. This comes after over 10000 teachers are going to retire in the next one year and others will leave the service due to natural attrition.
The CBC will allow learners to study through three pathways in the senior secondary school: art and sports science,social science science, technology, engineering and mathematics.
On the other hand, through the CEO Dr Nancy Macharia says the teacher service commission plans to recruit 12,626 teachers teachers per year to Bridge the gap that may be witnessed in the event the CBC kicks off.
Do you think competency-based curriculum will save teachers or will push teachers into a corner?
Source ; Daily Nation (page 8).14th February 2021.
Content created and supplied by: KhaveiKE (via Opera News )