Why Schools might be closed after this news emerged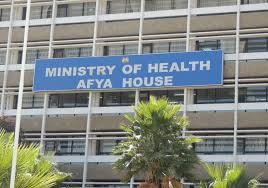 Cabinet Secretary Mutahi Kagwe raised a red flag over the increasing number of cases. During a briefing at the Afya House earlier today, CS Kagwe stated that Kenyans should be ready for tougher times. However he acknowledged that the increasing rate of new infections might be an impending second wave of Covid 19.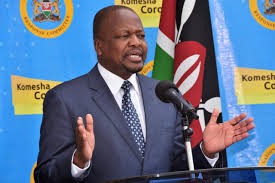 The ministry of Health today reported 685 new infections However the Carbinet Secretary Kagwe acknowledged that the cases increased to 13% as compared to the 4% which was recorded in 3rd October.
Health CS attributed the increasing number of cases to the return of normalcy after the President eased restrictions which were imposed to curb the spread of the COVID-19.
He further the rules and regulations set by Ministry of Health are not follwed to dot in social joints especially bars.
The Carbinet Secretary Mr. Kagwe stated, "The spike we are witnessing has not erupted from nowhere, it's because of defiance. Bars are not maintaining social distancing, wearing of masks, I plead with you to follow the measures so that the measures are not escalated."
He further added, "What happens when you go to the pub, get infected then infect your children who are now back to school, think about it, they will, in turn, infect other pupils, and they will infect others, the story can unfold."
The Health CS Kagwe also said that there was a worrying increase in Intensive Care Unit admissions acknowledging that there are approximately 28 coronavirus-related admissions in the country.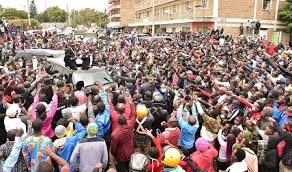 However CS Kagwe now wants politicians organizing events that attract crowds to make sure that the rules issued by MoH are adhered to. He acknowledged that politicians are sending wrong pictures where people are meeting and gathering without social distance or even face masks.
However its not yet stated what the meeting they had concluded but it was claimed that there were recommendations of partial locking down in some towns with spiking numbers of new infections.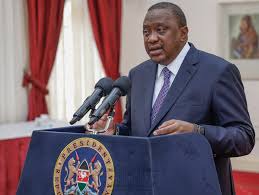 This comes days before Mashujaa day which will be held in Kisii County. However the President is expected to speak about the current increasing number of new infections as it seems like the Country is headed for a second wave.
My opinion is that if by any chance t His Excellency President Uhuru Kenyatta reinstates the lockdown that would mean that Schools will have to be closed this will be in effort to also protect the students from being infected.
Content created and supplied by: [email protected] (via Opera News )