Machakos national School principal Kahi Indimuli.
A Principal in a School is charged with the responsibility of representing the teacher's employer TSC and ensuring that there is proper curriculum Implementation.
The Principal therefore answers to TSC subcounty Director who is the imediate supervisor on matters perfomance contracting.
Recently, following the fire Outbreaks in Schools, the Ministry of education directed Principals to spend In Schools so that they can handle discipline issues and maintain order.
Together with staying in schools, there is one Principal who has taken it another level by eating with the boys of his school.
A photo shared on Facebook by one netizen showed the current Principal of Machakos national School and chair KESSHA Kahi Indimuli eating together with his students in the school's dining hall.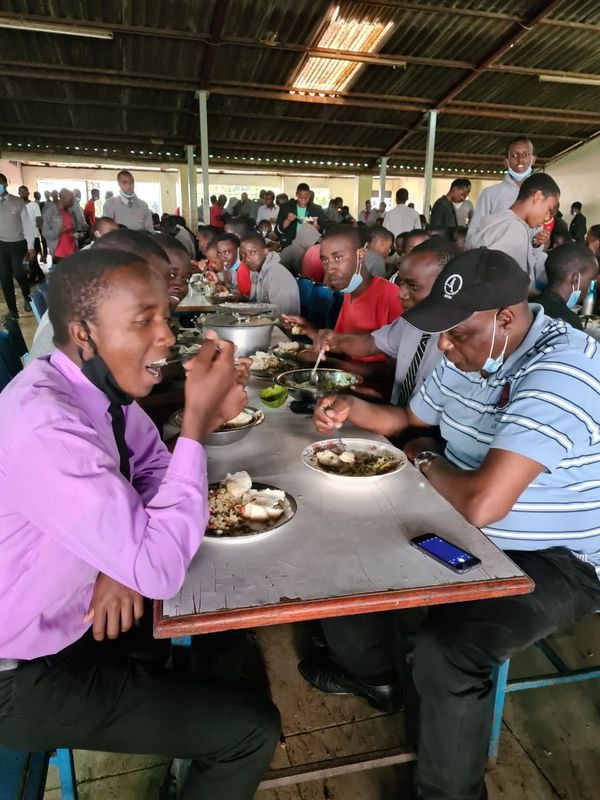 The photo has since drawn mixed reactions with some netizens applauding the Principal for his act of humility. Others said that such an act can easily make boys not to go on strike.
Others however dismissed it as an act of public relation meant to hoodwink members of the public.
The curious ones noted that even the students were looking at their Principal with Surprise written all over their faces meaning, it was a rare occasion.
Below are the screenshots of their reactions online.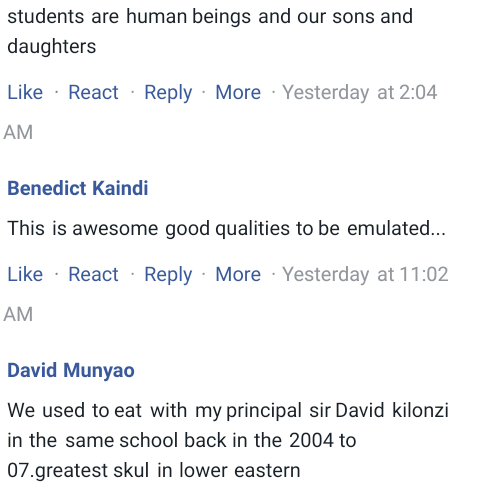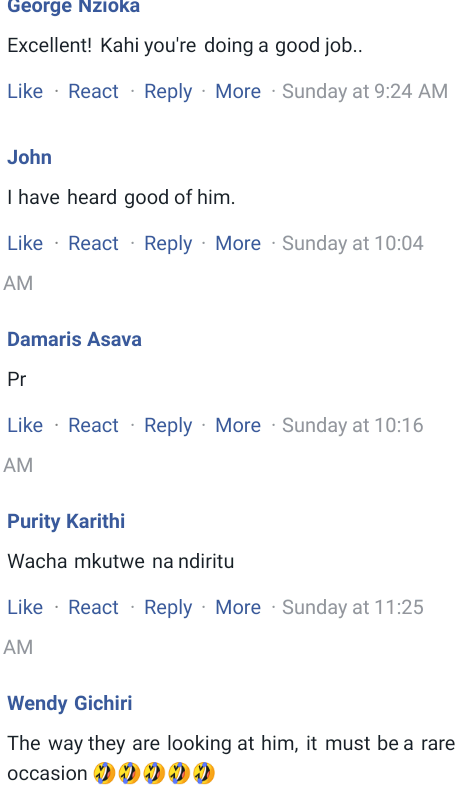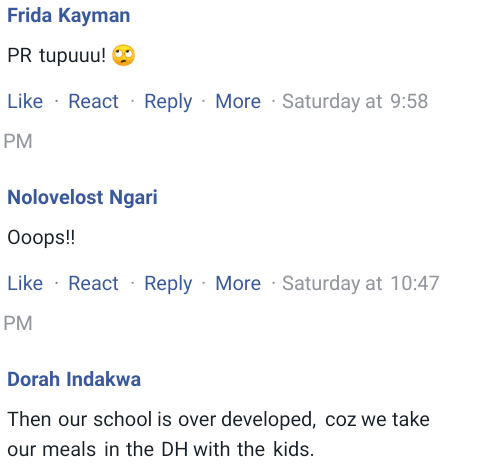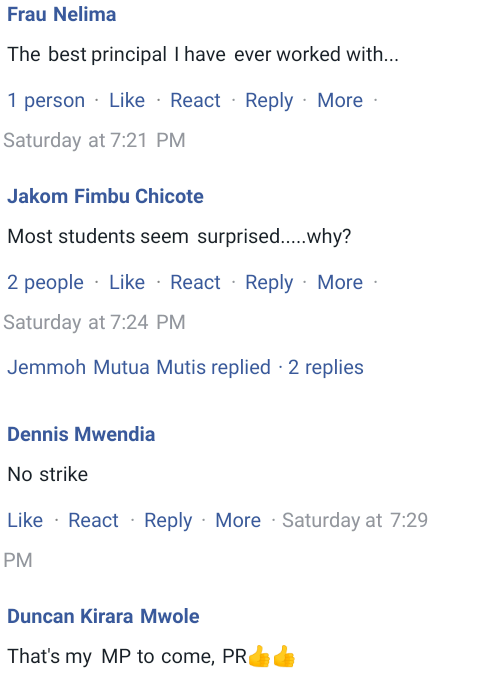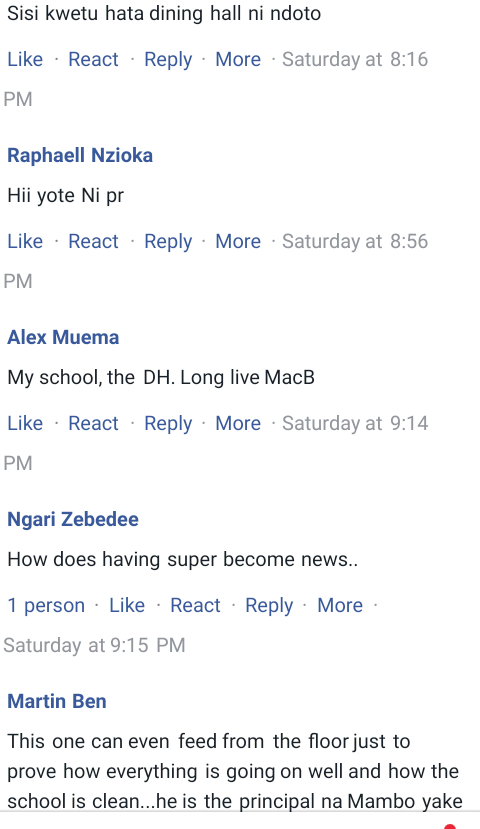 Many a time even teachers find it Difficult eating food prepared for students because it isn't that good. Could this be the reason why some students feel that huge gap between them and teachers leading to Unrest?
Is it time teachers started showing students that there is nothing wrong with what they eat by participating in eating with them and even playing with them in the field?
Do you support Indimuli's act? Feel free to share your thoughts and comments on this on our comments platform.
Content created and supplied by: @yokeabu (via Opera News )