Following the disarmament operation being carried out by the government in Ameyan, Paka, Silale, Nadome, Kapau, Toplen, Chesitet and, Lomelo, Lokori and Kapedo in Baringo county, a large number of residents have fled their homes to the neighbouring counties of Samburu, Laikipia and West Pokot for their safety ,this has led to a very big crisis in most of the schools.
As Nation media reports now,Chemolingot, Nginyang, Cheptunoyo, Chesirimion, Nalekat, Chesakam, Komolion, Riong'o, Akwichatis Chesirimon, Kositei, Katuwit,Paka, Nakoko, Toplen,Kasiokon, Chepkalacha and Seretion primary schools are now ghost institutions with no single student to be taught, also missing are the non local teachers who fled the area for fear for their lives.
It's also reported that the said schools were unable to administer the national assessment tests that were recently carried out in the whole country. Operations to bring back these students to classes has now been ordered by the Baringo county commissioner Henry Wafula who has instructed the local chiefs to do a search for all the missing students and return them back.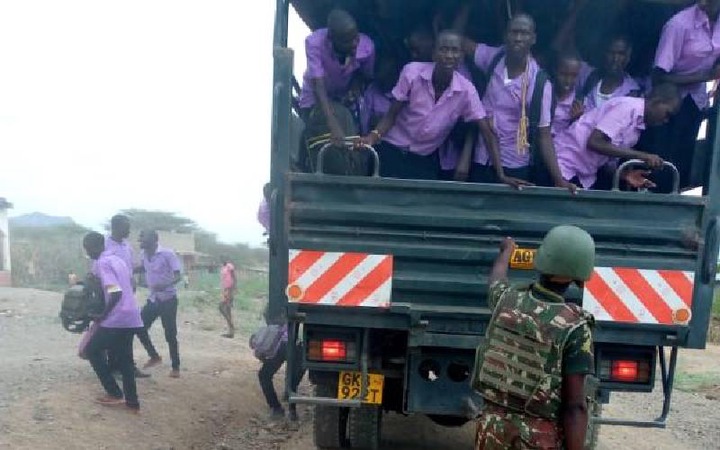 (GSU officer ferrying students from Kapedo to safer areas)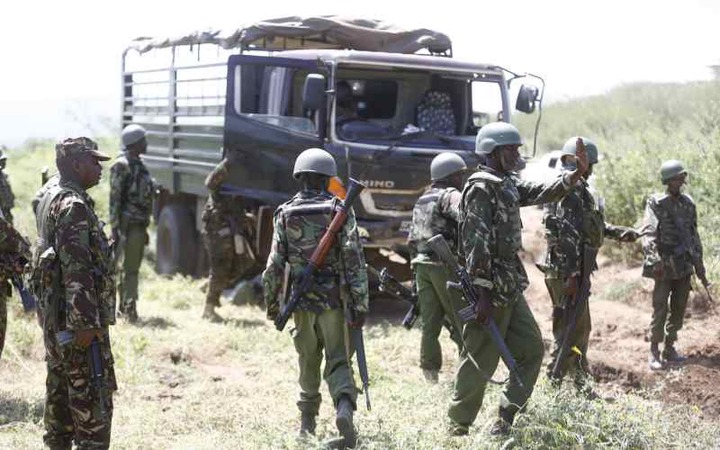 GSU officers arriving for security operations in Kaledo
Content created and supplied by: NewsIn (via Opera News )