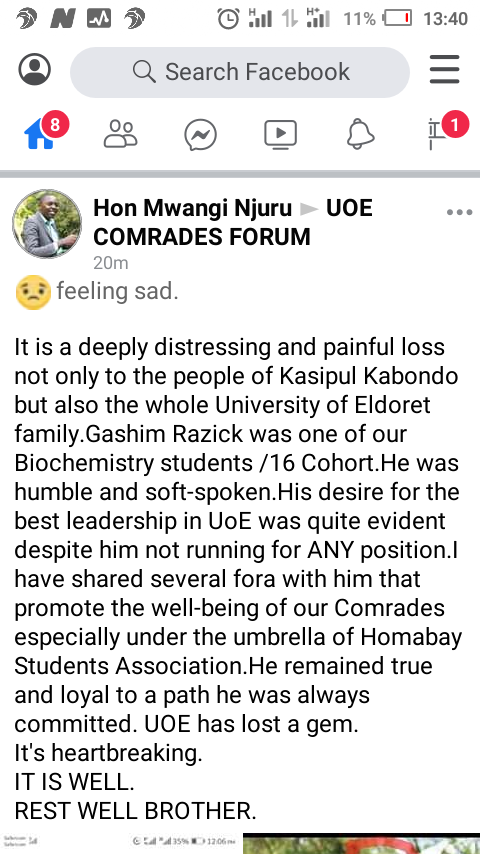 Sadness and grief have filled the university of Eldoret after the death of who was just yet to graduate who goes by the name Gashim Razick.
Gashim Razick till his death was a fourth year student who was suppose to graduate this year and this month.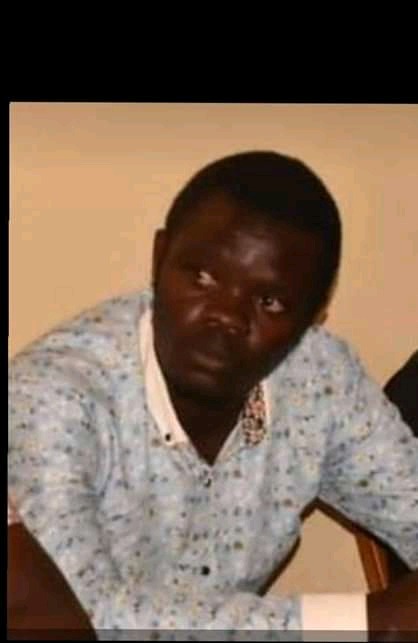 The late is reported to have met his death through an accident.
Gashim has been remembered by the entire university especially on his leadership skills that he portrayed during his university life. According to the post of the former president of University of Eldoret,he did say that the late was like a political adviser to the university. He never show interest in any post but had the leadership of the university in his heart.
Many student have also remembered him for his continuous love and smile that he showed to all whom he met or interacted with.
He has also been remembered for his love of unity that he embraced in the university,as he could united students with political differences,where he could call them together and share with them.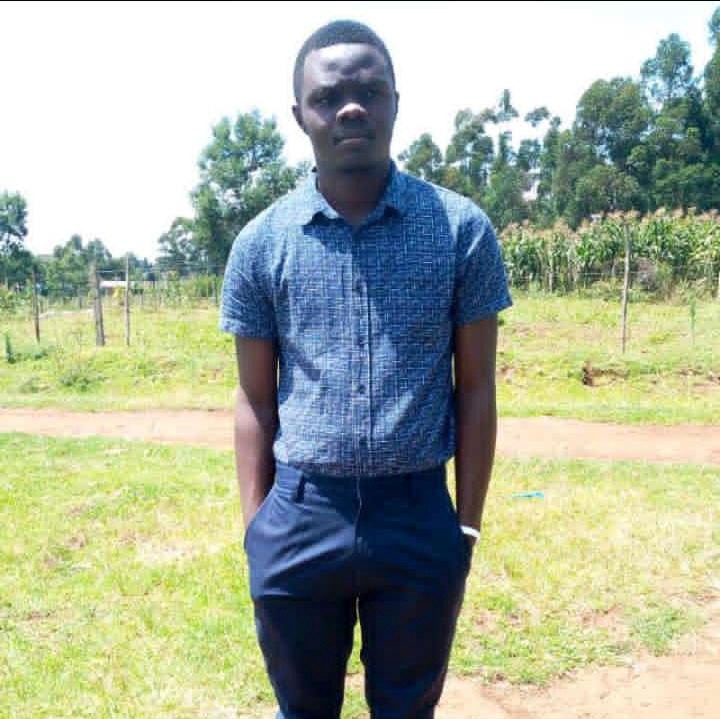 He is also remembered for his mentorship that he gave so many students within and outside the university. It is reported that the late mentored many young leaders and helped many to realize their political move.
Most students have promised to stand with the family through prayer and any assistance that could be needed.
Rest in peace young soldier,you walked well we shall meet again young master.
Content created and supplied by: OumaDolly (via Opera News )