Since schools resumed after the stay at home corona period much has been witnessed by both parents and teachers.
A form three student in Uasin Gishu is nursing some injuries after he was caught dancing and stripping in class. It is said that the girl was caught red handled by the teacher and was punished for such behaviour.
According to the medical report issued by Dr Douglas Momanyi of Turbo sub county it showed that girl had whips marks on her body which are reffered as "harm".
The girl's mother complained to the school authority claiming that that was not a better way of disciplining her child. She also threatened to sue the teachers for that act.
However it is only some times back when the C's for education Magoha mention the return of canes to school since most students have misbehaved since their return back to school. Some going to the extent of setting a blaze their schools and destruction of properties.
What is your take on return of canes to school?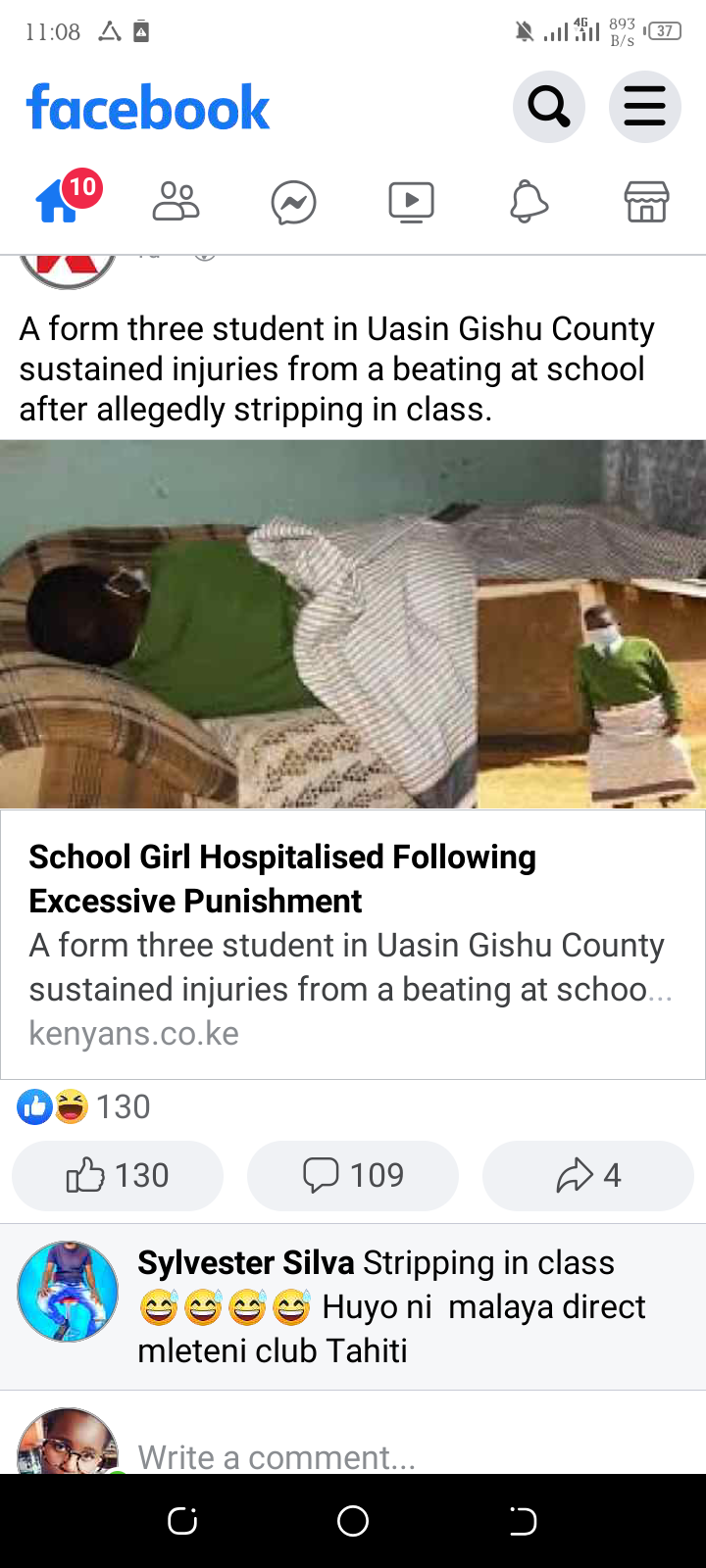 Content created and supplied by: Mobasi (via Opera News )