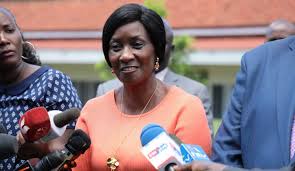 Teaching as a profession in the past had not been so much embraced.The form four graduates would end up in the TTCs as teachers' last option available for them.Today,things are different.The profession has been embraced by many.Professions are respected in relations to pay and the general conduct of the employees upto to the senior officers.
Currently,TSC CEO Dr Nancy Macharia has ensured that the Kenyan teachers can be said to be in a reputable profession.The teachers are paid well today compared to back then after the Commision implementing series of salary increments.No one ever imagined that a senior headteacher in primary school would walk home with over ksh 100,000 as it is today.Besides that,the other classroom teachers have too stepped in new salary brackets.The B5 teachers were recently moved to C1 where they are expected to earn between ksh 27,195-34,900.Besides that,the newly expected July 2021 CBA of 16-32% salary increments are expected to put more smiles on the teachers faces.
The teachers are not left out in the promotions.In the recent past,close to 100,000 of them have been promoted.At the moment,some 33,000 teachers are competing for 15,000 chances as schools administrators.The interviews are on with the lucky teachers expected to report to their new stations next term.The Commision has been in touch with its employees.It has continued to recognise the teachers' efforts during this trying moment of Covid 19 pandemic in the country.
Last year in September,the Commision advertised over 11,000 teaching slots.Among these were the 1000 special slots preserved for the practising primary school teachers who are supposed to be deployed to secondary schools.These teachers have been waiting for their letters since then.They were supposed to be in their new stations by 4th January but this has not happened.However,TSC has hinted that the successful teachers will be contacted in due course.This is after answering such a question from one of the teachers.We wish every teacher goodluck.For those who will be unlucky,there is always another time.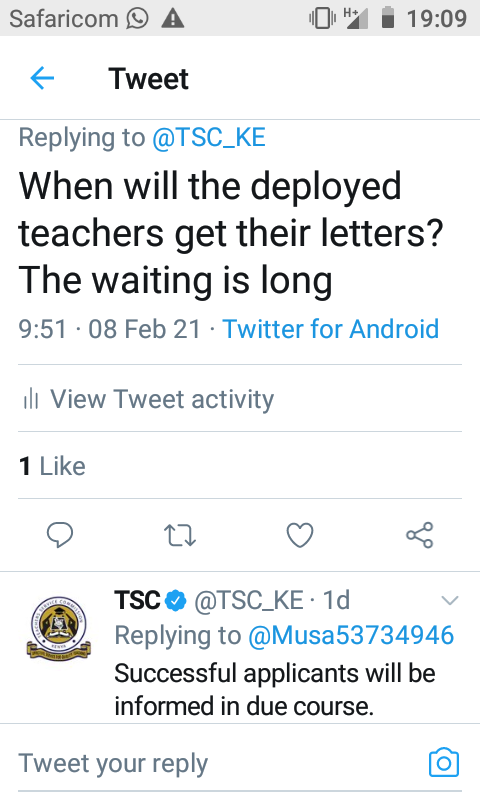 Content created and supplied by: Moz1 (via Opera News )